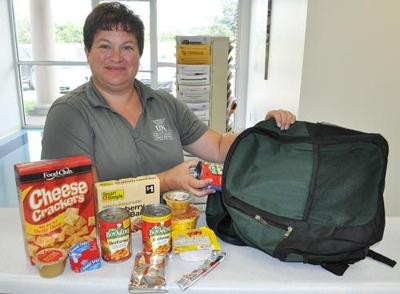 Even through it's half-way through the school year a local feeding program is still hard at work providing food for children in need.
Joni Phelps, Assistant EFNAP Agent at the Caldwell County Extension Office, says that while the Caldwell County Backpack Program "Feeding God's Children" is still going strong, they will gladly take donations. 
Phelps adds that it takes $120 to sponsor a child for a whole year and donations, monetary or food, are greatly appreciated and can be dropped off the Extension Office. 
Phelps says the program is a way to help a child who might not otherwise eat when they are not at school. 
Phelps adds that children can be added to the program all year long. 
Students who are a part of the program are kept confidential, food is given to them each Friday in an inconspicuous way that allows them to stay anonymous to their fellow classmates.
A list of acceptable foods to donate can be picked up at the Extension Office. For more information about the Caldwell County Backpack Program you can call the Extension Office at 270-365-2787.