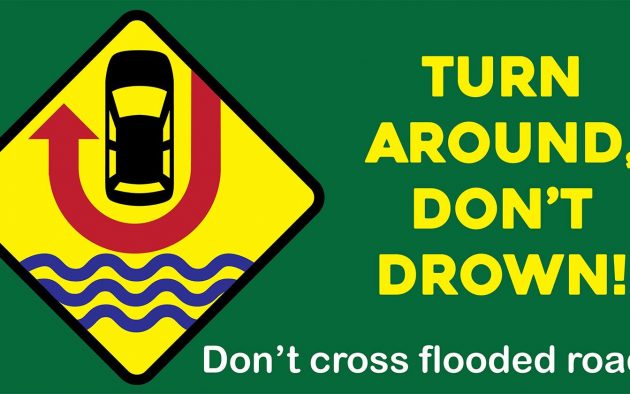 After periods of heavy rain and high winds over the weekend county officials are reminding motorists to stay alert when it comes to water over roadways.
Caldwell County Emergency Management Director Joey McCaslin says that there are three roads within the county with high water over the roadway, including one that is closed to traffic. State Highway 128 has high water signs posted at the 3 to 3.5 mile marker, Cannon Road has high water signs posted, and Highway 126 is closed from the zero to 1 mile marker in the Cobb Community.
McCaslin is imploring motorists to stay vigilant when it comes to water over roadways and is asking everyone to remember to "turn around, don't drown." Even a small amount of water can mean disaster.
McCaslin notes that sunnier, dry, weather is forecast for the area through Wednesday, which should help aid in decreasing water levels. Rain is currently forecast to return on Thursday but any potential totals have not be determined.
If you encounter a flooded roadway that has not been marked please note the specific location with landmarks, crossroad, or mile marker and contact Caldwell County Dispatch at 270-365-7860.