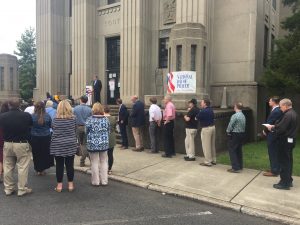 Despite rains earlier in the morning a sizable crowd gathered around the Caldwell County Courthouse steps to observe National Day of Prayer on Thursday.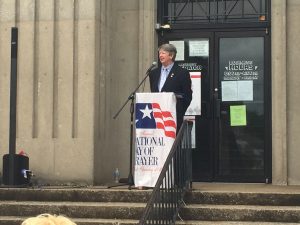 Former Caldwell County Attorney Bridgie Miller, who lead the program, expressed that this year's theme was loving one another and encouraged those assembled to live in love.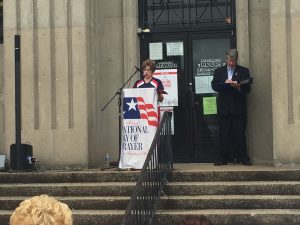 Local coordinator Carol Koebel recited this year's national prayer, emphasizing choosing love over hate. 
The prayer went on to lift up the power of God's love.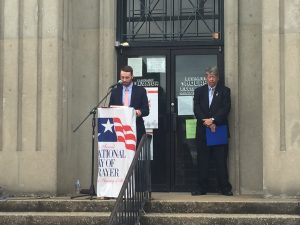 Current Caldwell County Attorney Roy Massey then prayed for federal and state leaders and legislators, asking that decisions made throughout would be pleasing and uplifting to the Lord.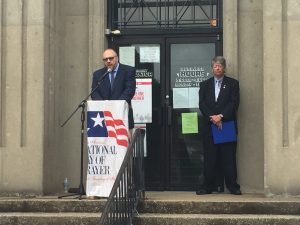 District Judge James R. Redd followed, praying for Godly justice in justice systems, both locally and nationally.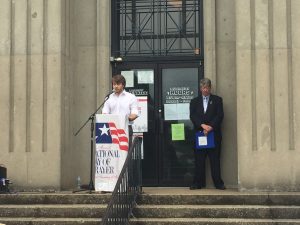 Princeton Mayor Kota Young then prayed for the safety of all local first responders and emergency personnel.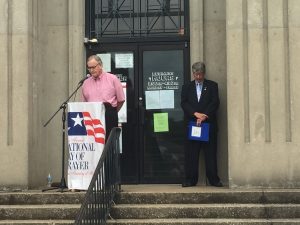 Caldwell County Judge Executive Larry Curling continued the program by praying that citizens not be caught up in the hostility and devision of the national media.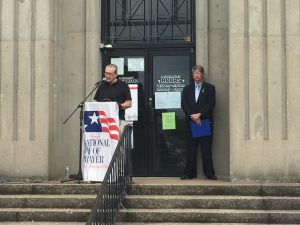 Vietnam Veteran Alan Koebel Jr. sent up a prayer for all the military servicemen and women, especially those who are permanently changed because of their service and those who were injured physically and emotional.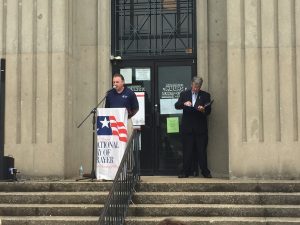 Torey Hammett, owner of Goodwin Insurance Agency, prayed for local businesses that they be leaders of honesty and integrity and givers to the community.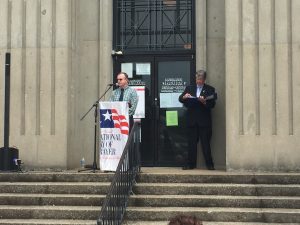 Principal of the Caldwell County Elementary School, Ronnie Martin, then lifted up the children of the community in prayer, encouraging those who work with them to show them the love they deserve.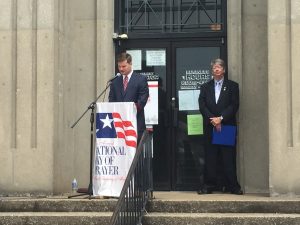 Senior Pastor at Southside Baptist Church, Baxter Boyd, prayed for churches across the nation, that they be leaders in their communities by living righteously and showing the love of Christ.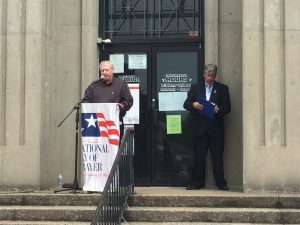 Mark Faughn, Pastor of Cedar Bluff Baptist Church, finished out the service by praying for the family, including the sacred bond of marriage and sanctity of life.
The full National Day of Prayer service can be found below.