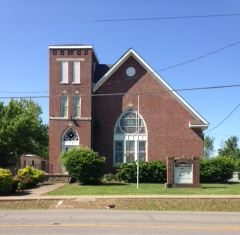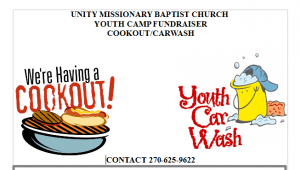 Community members are being invited to help raise funds for a local youth group through two events on Saturday.
Dave Smith, youth leader at Unity Baptist Church in Fredonia, says the youth group will be having two fundraisers on Saturday to help raise the remaining funds needed for a summer trip. 
He adds that their hope is to raise enough funds, just over $1,400, to be able to allow each member of the youth group to attend the summer camp for free.
The carwash will be held Saturday, May 11th from 10AM to 2PM in the Taco John's parking lot with the cookout to be held at the same time in the Cash Express parking lot. All in the community are being asked to come out and help support the youth of Unity Baptist Church.