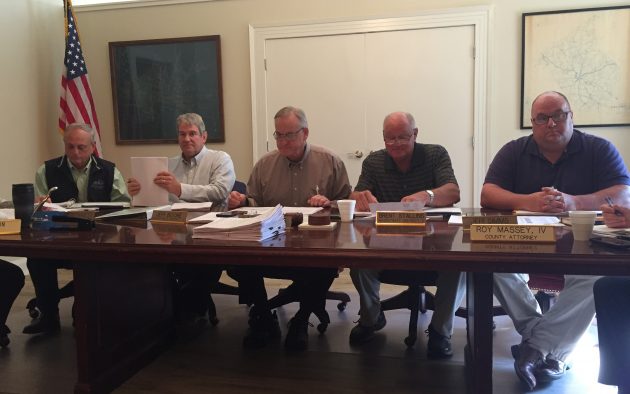 The first draft of the county budget has been approved following action taken by the Fiscal Court.
At a meeting Tuesday morning Caldwell County Judge Executive Larry Curling presented the first draft of the county budget to the Court. He stated that currently the general fund is proposed at $3,476,422, with the road fund slated for $1,902,652, the jail fund at $1,103,874, LGEA at $331,399, and the ambulance fund at $511,100 for a total budget of $7,325,447.
Judge Curling noted that three copies of the budget would be sent to the state finance officer for approval. Once returned to the county a summary will be published by local media sources with a copy posted near the front door of the courthouse.
After a motion and a second the first draft of the county budget was unanimously approved.
The second reading and adoption of the budget must be completed by July 1st.