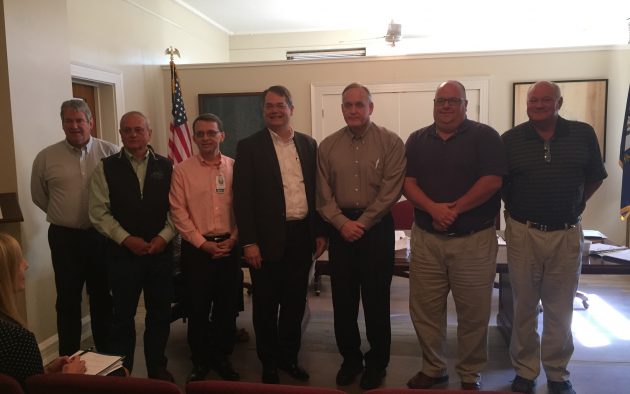 County officials are encouraging local citizens to extend their appreciation for Caldwell Medical Center during National Hospital Week, May 12th through 18th.
At a meeting Tuesday morning Caldwell County Judge Executive Larry Curling read a proclamation urging residents to express their appreciation for the hospital, its staff, and the technologies that make trustworthy, reliable health care possible in our community.
He added that employees and health officials at Caldwell Medical Center deserve the regard and appreciation of local citizens for keeping Caldwell County and the surrounding community healthy.
Judge Curling extended his own thanks to the health provider that employs almost 200 people at it's facility off of Highway 62 West in Princeton.
Officials from Caldwell Medical Center, including CEO Dan Odegaard, were in attendance during the meeting and expressed their gratitude for the continued support of the fiscal court.
Events and festivities celebrating National Hospital Week will continue through May 18th.