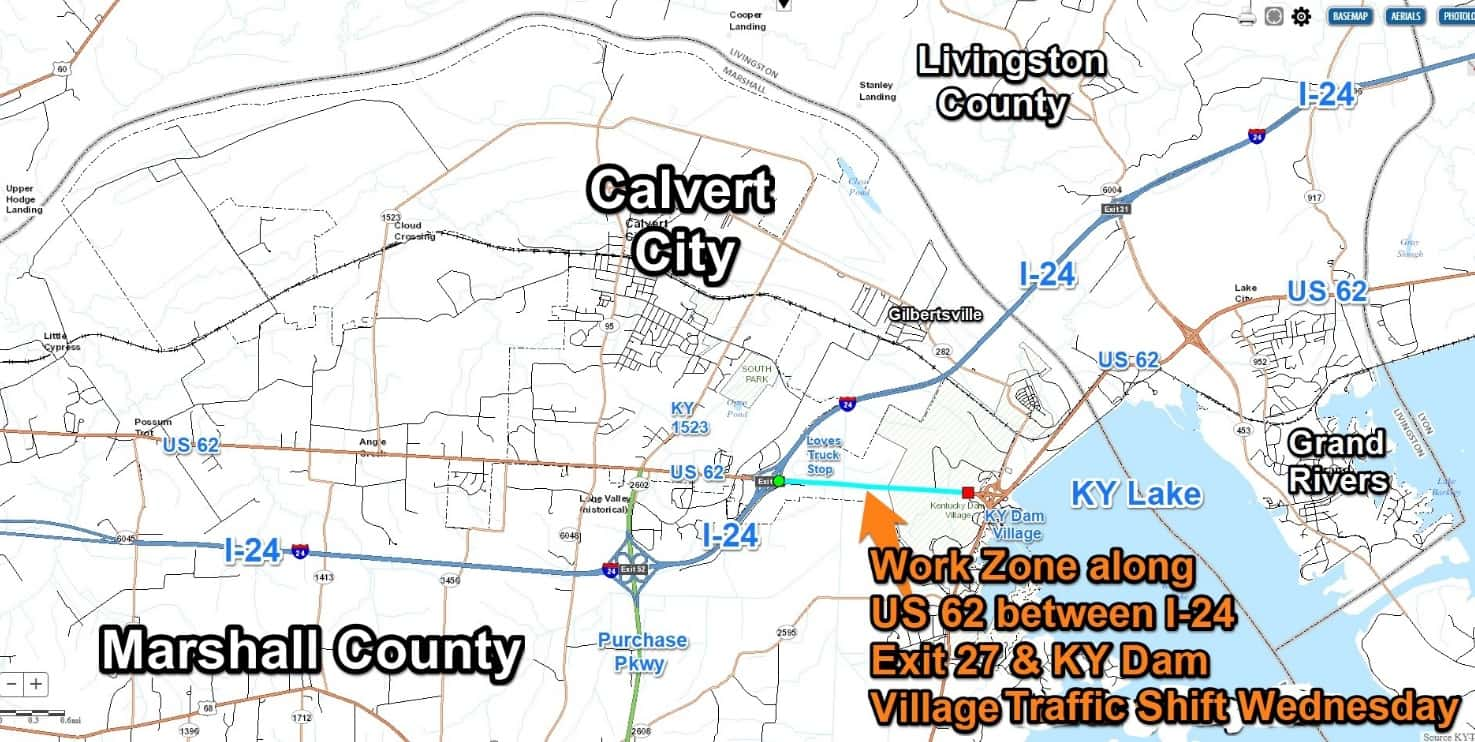 Motorists traveling near Calvert City in Marshall County need to be aware of a traffic shift along US 62.
Kentucky Transportation Cabinet officials want motorists to be aware the traffic shift Wednesday is between the Interstate 24 Calvert City Exit 11 and the US 62/US 641 Interchange near Kentucky Dam Village State Park in Marshall County.
This project includes widening the roadway travel lanes, a center turn lane, decorative median landscaping and a multi-use trail that will interconnect with trails in Calvert City and at Kentucky Dam Village.
Officials also want to remind motorists, this work zone has a strictly enforced 35 mile per hour speed limit. Appropriate caution is required.
Jim Smith Contracting of Grand Rivers is the prime contractor on this $5.8 million project, which officials indicate is about 35% complete. The target completion date is November 30, 2019.