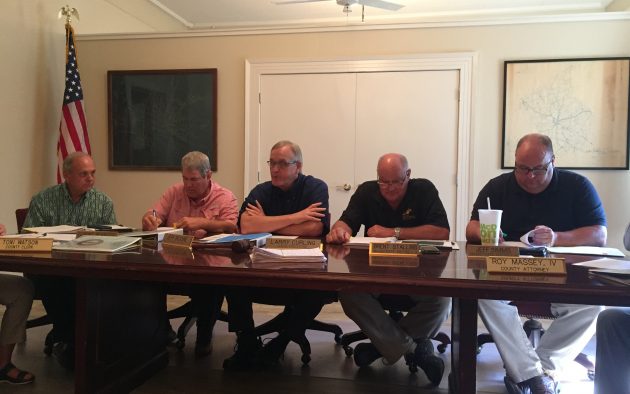 The Caldwell County Fiscal Court has adopted a resolution approving discretionary funds that will be used for a paving project within the county.
At a meeting Tuesday morning Judge/Executive Larry Curling presented a resolution concerning the memorandum of agreement between the county and the Kentucky Transportation Cabinet for the recent awarding of $329,000.
Judge Curling reminded the Court that the funds, which were awarded to the county on June 25th, will be used to completely resurface the entirety of Princeton Olney Road in the eastern portion of the county.
The resolution and memorandum of agreement are required by state statute to allow the county to receive the funds. After a motion, a second, and a roll call vote the Court unanimously approved the resolution.