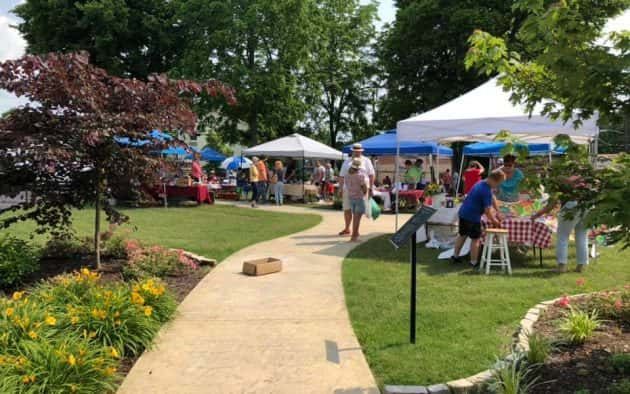 Local organizers are reminding community members that the Farmer's Market is still going strong in it's new location in downtown Princeton.
Vice President of the Caldwell County Farmer's Market, Angela Magney, says that the Market has settled into their new location beside City Hall.
In order to fit the community's shopping schedule she adds that the Market is held two days a week.
Magney notes that the Market includes several different booths from local farmers and community members with a wide variety of produce including various greens, summer vegetables, flowers, baked goods, salsa, popcorn, handmade items, and more.
She states that any and all in the community are invited to set up a booth, which is $7 per day, but mentions that only home grown or handmade items are allowed to be sold.
Magney also reminds residents of the music circle during the Market on Saturdays. Everyone is encouraged to join in on the jam session or set up their lawn chair to listen. Though the sessions lean more toward bluegrass and folk music any and all instruments and styles are welcome.
The Caldwell County Farmer's Market is every Thursday from 4 to 6PM and Saturday from 8 to 11AM between Planter's Park and City Hall in downtown Princeton. For more information you can find the Market on Facebook.