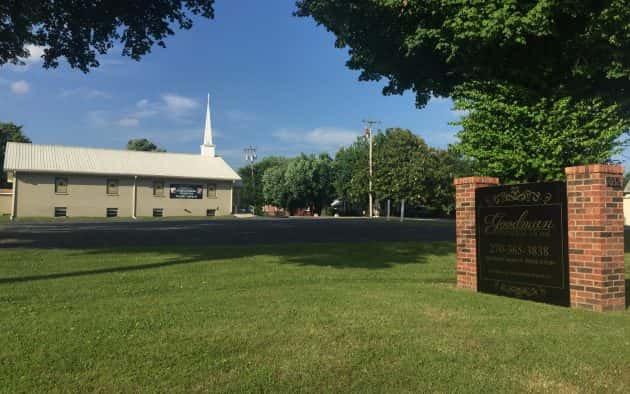 A newly opened funeral home is hoping to become more integrated in the community by helping collect school supplies for children and families in need.
Josh Cook, Manager of Goodman Funeral Home, says they will be hosting a school supply drive on Tuesday, July 23rd from 3 to 5PM at their location at 1032 West Main Street in Princeton. He notes that their hope is to fill up several vehicles worth of supplies.
Goodman Funeral Home owner, Jonathan Goodman, adds that he and his staff understand the mounting costs of having a family and are there to show the community they're more than just a funeral home.
Cook states that all standard school supplies will be accepted and will be given to the Caldwell County School District's HOPE and COPE Centers. The Centers will then distribute the supplies to children in need throughout the district.
Donations will be accepted at the funeral home up until and during the day on July 23rd. WPKY will be broadcasting live from the parking lot from 3 until 5PM, so be sure to stop by, drop off some school supplies, say hello, and help school aged kids throughout the county get ready for the school year!
For more information you can contact Josh Cook at Goodman Funeral Home at 270-365-3838.