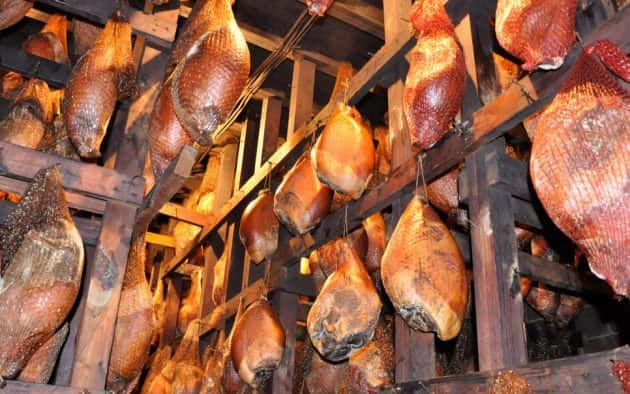 A local business has been included in a list of great eats in Kentucky complied by Food Network.
According to an article on FoodNetwork.com, Colonel Bill Newsom's Aged Kentucky Country Hams, was voted the best country ham within the Commonwealth. Owner and operator, Nancy Newsom Mahaffey, says that it's likely her ancestors began curing hams soon after reaching Virginia in 1642 and that today she uses a recipe written into a will in the late 1700s.
Newsom's Old Mill Store, which opened in 1917 in downtown Princeton, is a staple to the community and sells several different types of ham, including their famous country ham and "Preacher" BBQ ham, as well as traditional country products like preserves, produce, plants, sorghum, and candies.
The online article reports that their country ham is so impressive that a Col. Newsom's ham is the only American ham on exhibit in a Spanish museum dedicated to ham.
Other regional restaurants included in the article include the Casey Jones Distillery in Christian County for their Moonshine and Patti's 1880's Settlement in Grand Rivers for their flowerpot bread.
More can be found online here.