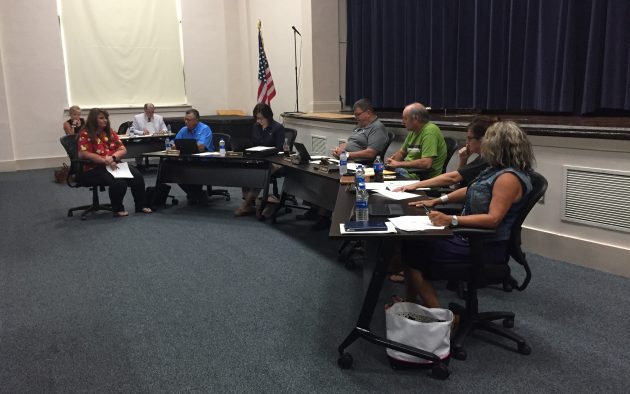 A decision to set tax rates for the 2019-2020 school year has been tabled until a future meeting following discussion by the Caldwell County Board of Education.
At a special called meeting Monday night Finance Officer Tammy Easley explained that if the Board took the compensating rate of 43.2% the district would see an increase of $115,000 over last year. She added that if the Board stayed with the same rate as last year, which was 44.6%, there would be a $197,000 increase.
Easley noted that should the Board choose to take the state recommended 4% increase, which would put the rate at 44.9%, the district could see increases of $215,000. She stated that the increases were due to a recent increase in property assessment values.
Following much discussion in which several Board members were concerned about a raise in the rate a decision was made to take no action until the next regular meeting so that they could better understand the potential effects on both the district and county citizens.
Easley then reminded the Board that should they decide to either stay at the current rate or go with the 4% increase state law requires their decision be posted twice in the local newspaper. The Board would then be required to hold a public hearing seven to ten days following the last announcement in the paper.
The next regular session Caldwell County Board of Education meeting will be held Monday, August 19th beginning at 7PM at the Butler Building in downtown Princeton.