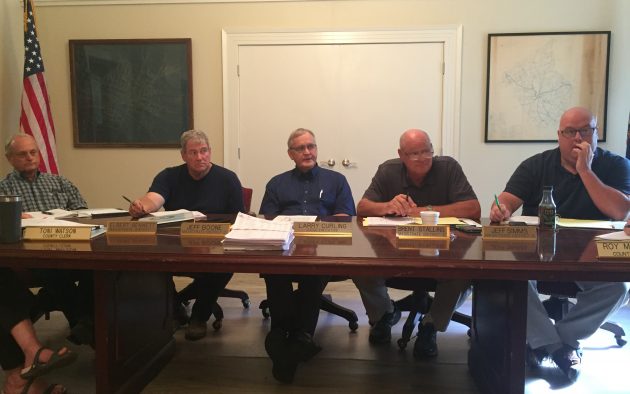 Property tax rates for this year have been proposed and are pending state approval.
At a meeting Tuesday morning Caldwell County Judge/Executive Larry Curling recommended that the Fiscal Court approve the compensating tax rate for 2019. He added the currently proposed compensating rates are 9.8% for real property and 11.5% each for tangible property, motor vehicles, and water vehicles.
Caldwell County Clerk Toni Watson reminded the Court that tax rates must be approved by the state before they could be implemented.
Following a motion and a second the Court unanimously approved Judge Curling's recommendation for the compensating rates to be sent for state approval.
In other business the Court also unanimously approved a resolution accepting TVA funds in the amount of $102,564, which is the second installment the county will receive due to the recent passage of House Bill 114. The funds, which now total $153,846, will be given to the Princeton-Caldwell County IDA to develop a project for economic development within the county. All projects must be approved both by the Fiscal Court and the Kentucky Department for Local Government.
Judge Curling also announced that paving along Princeton Olney Road will begin on Friday, August 16th, weather permitting.