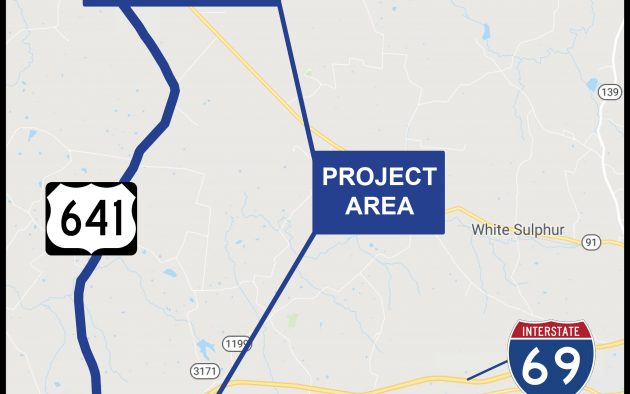 A public meeting to update citizens on improvements of US 641 through Caldwell and Lyon counties has been scheduled for the end of this month.
Kentucky Transportation Cabinet Spokesman Keith Todd says the meeting will be held on Tuesday, August 27th from 5 to 7PM at the First Cumberland Presbyterian Church gymnasium at 100 Cassidy Avenue in Fredonia. He adds that the meeting will discuss the preferred alternate route to widen and improve US 641 between Fredonia and Eddyville and comes from public input provided at five previous public meetings and more than eight years of detailed study along the corridor.
Todd notes KYTC engineers, design staff, and consultants will be available to share information and displays on the preliminary preferred route. Project team members will also be on hand to discuss the preferred alternative that will guide the next steps to prepare for the final design process and eventual construction.
After analyzing more than a dozen potential alternatives, the KYTC engineering and design team has determined a preferred route that incorporates public feedback and data received from examining each alternate route's geography, environmental factors, property impacts, and future transportation needs.
All citizens who travel the existing portion of US 641 and property owners who live along the corridor are being encouraged to attend the public meeting on Tuesday, August 27th.