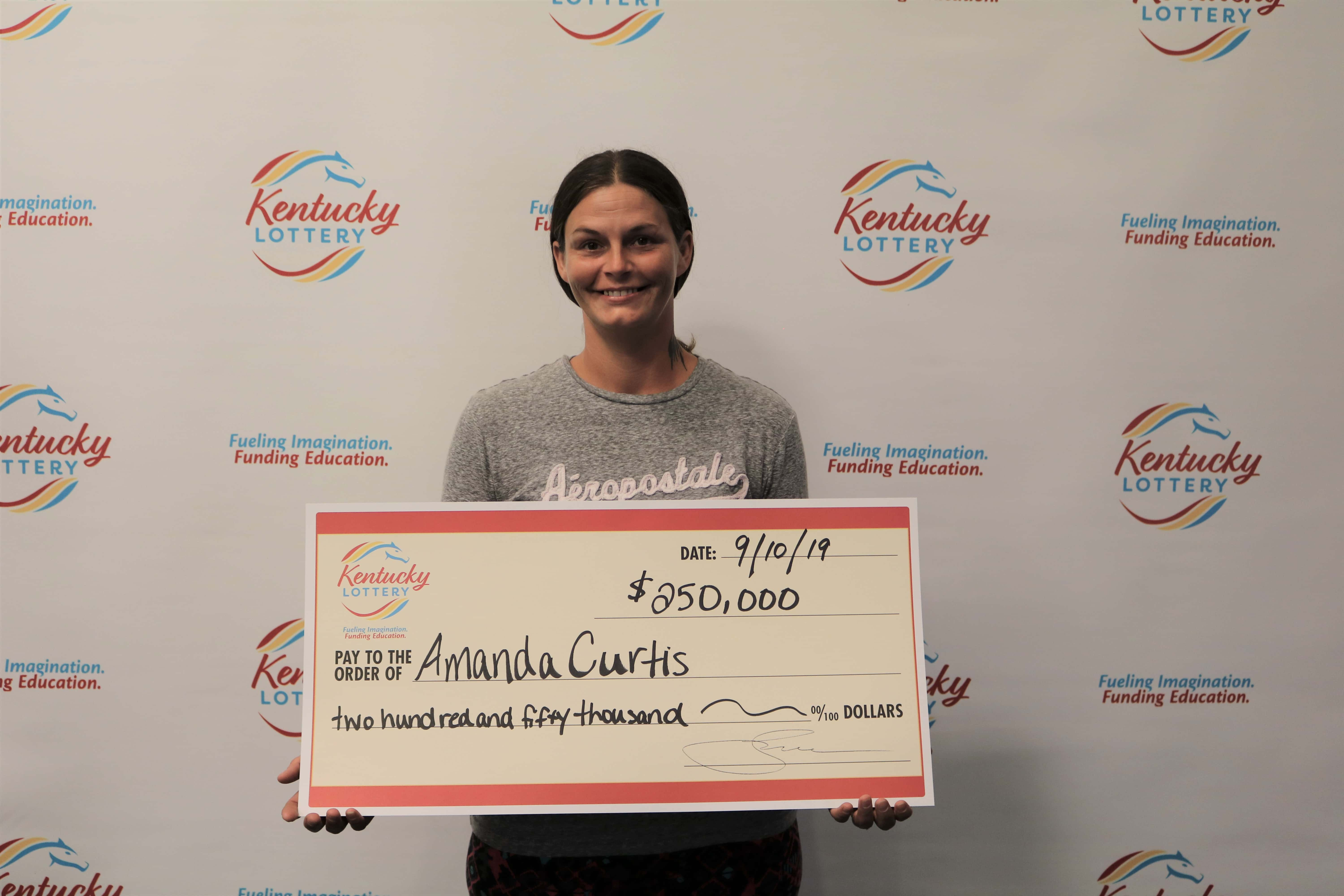 A Nortonville woman's bank account grew considerably after she claimed a Kentucky Lottery scratch-off ticket Tuesday.
Amanda Curtis claimed the ticket worth $250,000. Curtis purchased the ticket from a retailer in Oak Grove.
Curtis says she does not play the lottery often but after getting change for a $20, she thought 'Why not?' and purchased a $10 dollar, 50-Times the Cash scratch-off.
A friend who accompanied Curtis says she was excited to see a 50 times above a $500 prize on the ticket and then went on to scratch off 9 more to win the game's top prize of $250,000.
She received a check for $177,500, after taxes.
(Story by Boyd Clark)