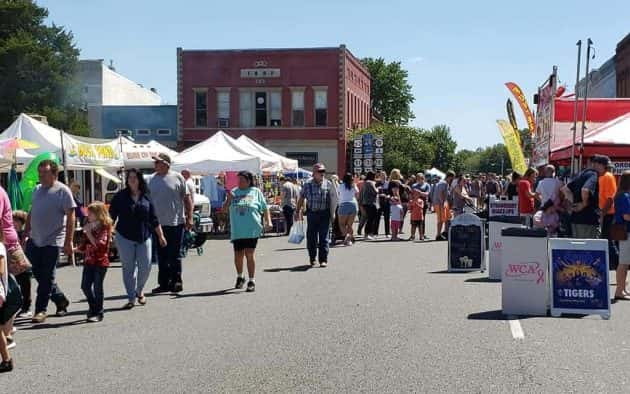 Members of the Princeton Optimist Club are extending thanks to the community for another successful Black Patch Heritage Festival.
Longtime member and former Club President, Roy Gene Rogers, gave special thanks to current President Ty Englebright and other longtime member George Kilgore for all the work they did preparing for the festival in downtown Princeton.
Englebright also extended his gratitude to those outside of the Optimist Club who also worked tirelessly to help make Black Patch go on without a hitch.
Rogers added that part of the success was also due to the coverage from WPKY.
He noted that the festival did bring a significant amount of tourism to the area.
The 49th Annual Black Patch Heritage Festival kicked off Friday, September 6th with a parade lead by Co-Grand Marshals Dot McConnell and Judy Boaz and concluded on Saturday, September 7th with an all day festival. Events included a dog show, pancake breakfast, petting zoo, Gospel music concert, vendors and booths of all sorts, and more. The festival each year is facilitated by the Princeton Optimist Club and a host of volunteers.