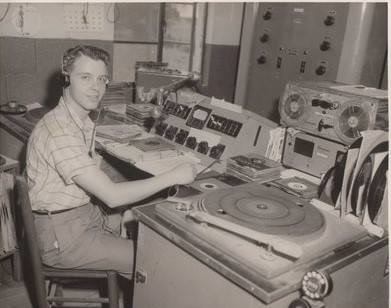 WPKY legend, Twyman Boren, has been named the Hometown Hero for October for his many years of dedication to the local community.
Ken Cummins, WPKY alumnus, says he nominated Boren not only for his service through the radio station, but also on a personal level.
Boren expresses that he worked several places before spending most of his adult life at WPKY.
WPKY's morning show hosts Tess Cowan and Ty Englebright both started their broadcasting careers under Boren and note his importance to the lives of many other successful broadcasters.
Be sure to nominate your Hometown Hero by clicking here.
You can listen to the full interview with Twyman Boren, WPKY alumni Shirley Gray and Ken Cummins, and current and past WPKY broadcasters Tess Cowan, Ty Englebright, and Todd Griffin on Thursday's Sideline Report below.