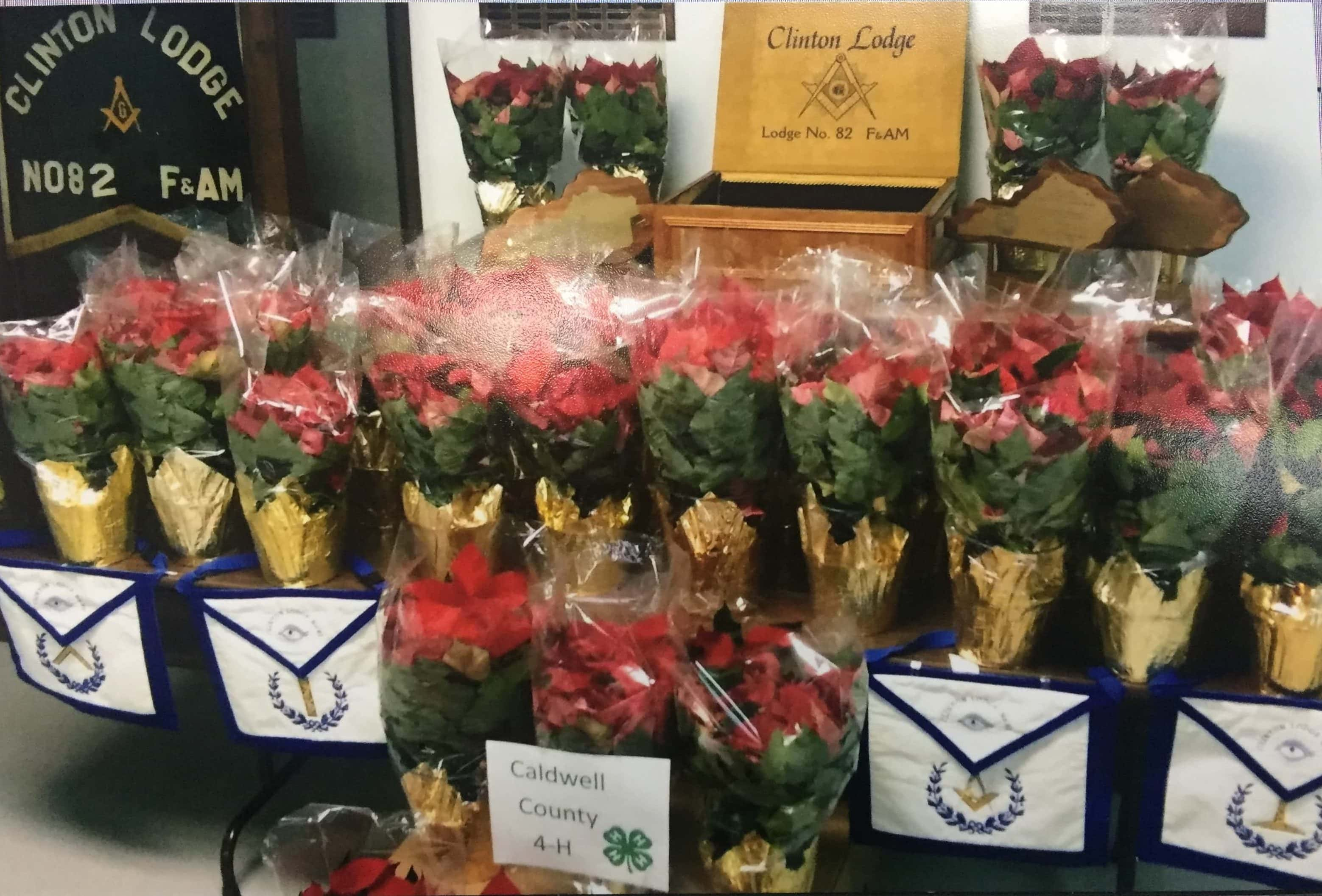 Members of the local Masonic Lodge paid respect to past members earlier this week by giving special gifts to their families.
Clinton Masonic Lodge #82 Jr. Warden Jim Higgins says he and various other members presented 31 poinsettias to their past members' widows in remembrance of their memory this holiday season. He adds that the plants were purchased from the annual Caldwell County 4-H Poinsettia Sale.
Higgins notes that Sr. Warden Ray Cotton, Jr. Stewart Eddie Tosh, and members Jimmy Ramage and Johnny Thompson hand delivered the poinsettias on Monday and Tuesday.
He also states that Secretary Bill Perry sent an additional eight Christmas cards to past members' widows who now live out of town.
Those interested in learning more about the Masons can speak with a Mason or contact Bill Perry at Perry's Floors and More at 270-365-9869.