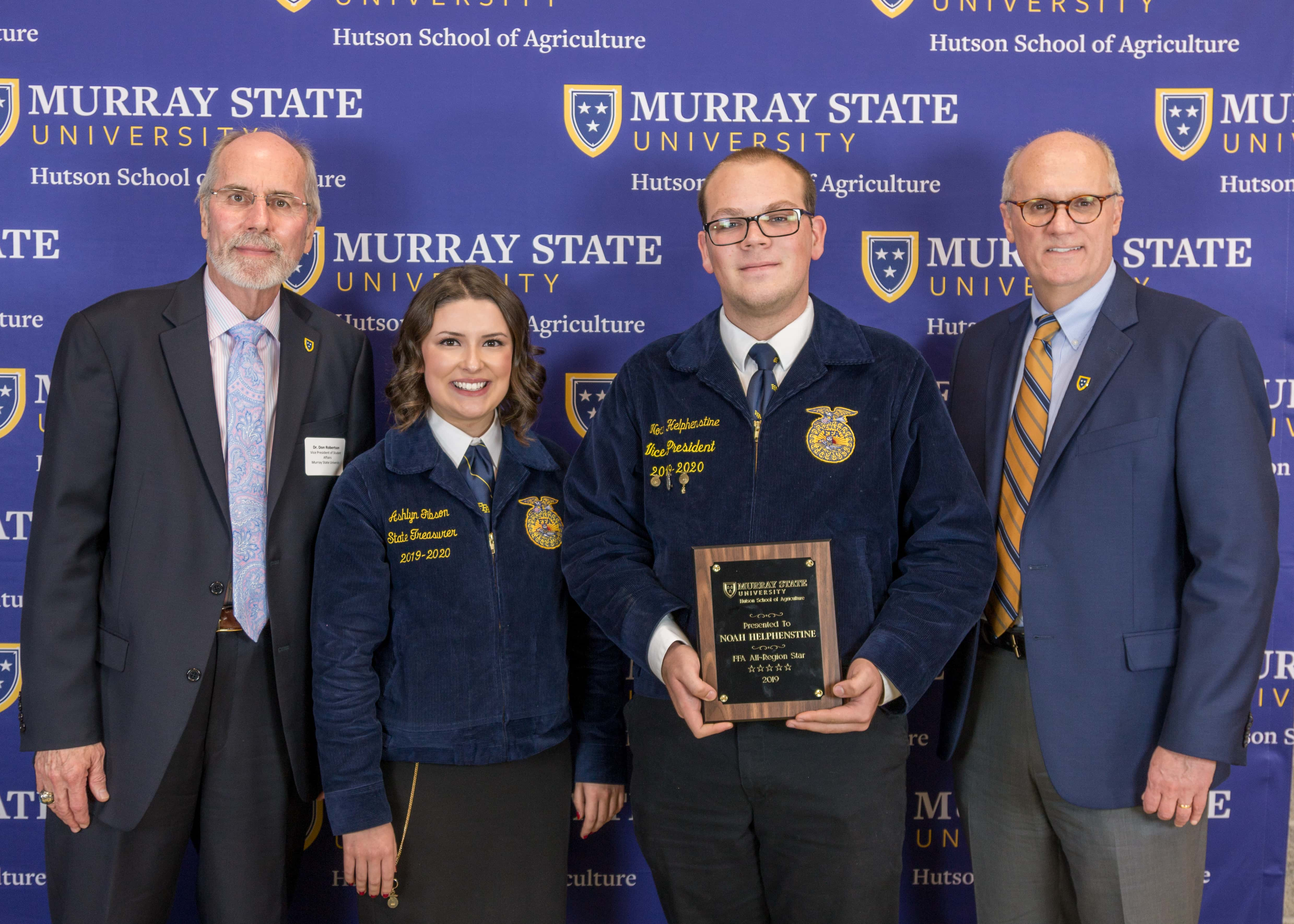 Three students from the Pennyrile Region, including one from Caldwell County, have been named Murray State FFA All-Region Stars based on their demonstrated leadership in Future Farmers of America (FFA).
According to a release from the Hutson School of Agriculture at Murray State University, Caldwell County's Noah Helphenstine, Lyon County's Dallas Nichols, and Crittenden County's Ellie McGowan were recognized at an awards banquet held Tuesday on Murray State's campus.
Each student recognized was nominated by their individual high school's FFA Advisor to receive the All-Region Star, which was created by the Hutson School of Agriculture as a way to acknowledge FFA students in Murray State's service area for their accomplishments within the organization.
Murray State President Bob Jackson and Vice President for Student Affairs Don Robertson joined more than 200 guests Tuesday for the awards ceremony and to listen to guest speakers, Dr. Sheila Wilson Phelps, DVM and Jonathan Reynolds. Dr. Phillips, a Murray State graduate, currently serves as a mixed animal practice veterinarian at the Trigg County Veterinary Clinic and was named the Hutson School of Agriculture's Outstanding Young Alumna in 2018. Reynolds, also a Murray State graduate, is currently the farm manager of Springhill Farms in Clinton, KY and was named the Outstanding Senior Man in Agriculture in spring 2019.
Recipients honored at Tuesday's banquet also included students from the Purchase and Green River regions.