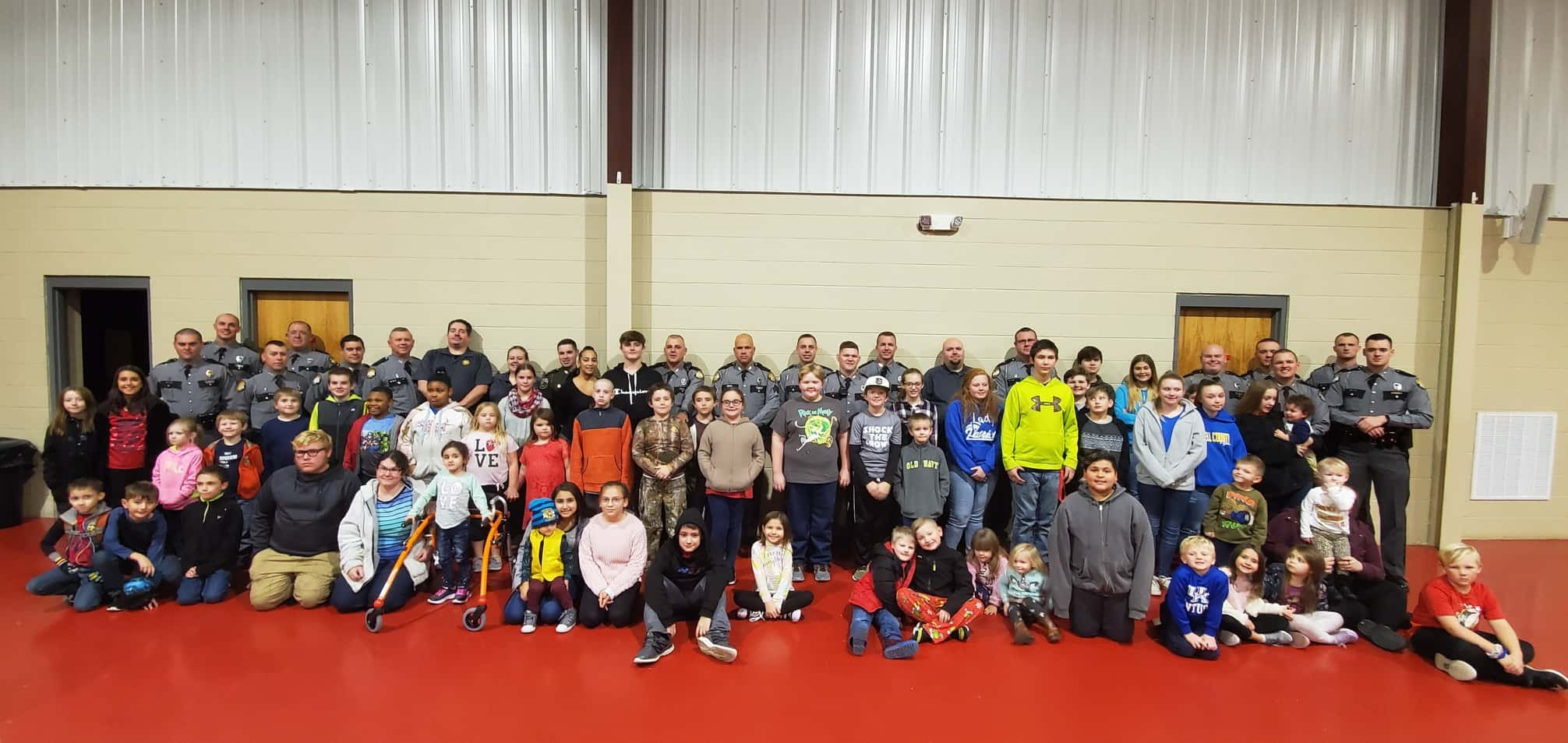 Over fifty children and their families participated in a fun annual event Tuesday that helps provide them with needed items during the Christmas season.
Kentucky State Police Post 2 spokesperson Trooper Rob Austin says that the KSP Professional Association (KSPPA) conducted its 23rd annual "Shop with a Trooper" program at the Area 2 Fire & Rescue Training Center and WalMart in Princeton. He adds that 56 children and their families were treated to pizza and ice cream and fun fellowship with KSP troopers and their families, KSP dispatchers, Kentucky Fish and Wildlife, and a Caldwell County Sheriff's Deputy.
Trooper Austin states families were also provided food baskets via donations from community members, Save A Lot of Morgantown, and the KSPPA and small dental care kits with supplies donated by statewide dental officials.
He notes that after dinner, law enforcement and their families assisted the children as they went shopping at Walmart. Lists of needed items consisted of coats, pants, shirts, shoes, hats, gloves, and toys.
If you would like to contribute to the 2020 Shop with a Trooper, you can send a tax deductible donation to Kentucky State Police Post 2 in Madisonville. For more information you can contact Trooper Rob Austin at 270-676-3313.