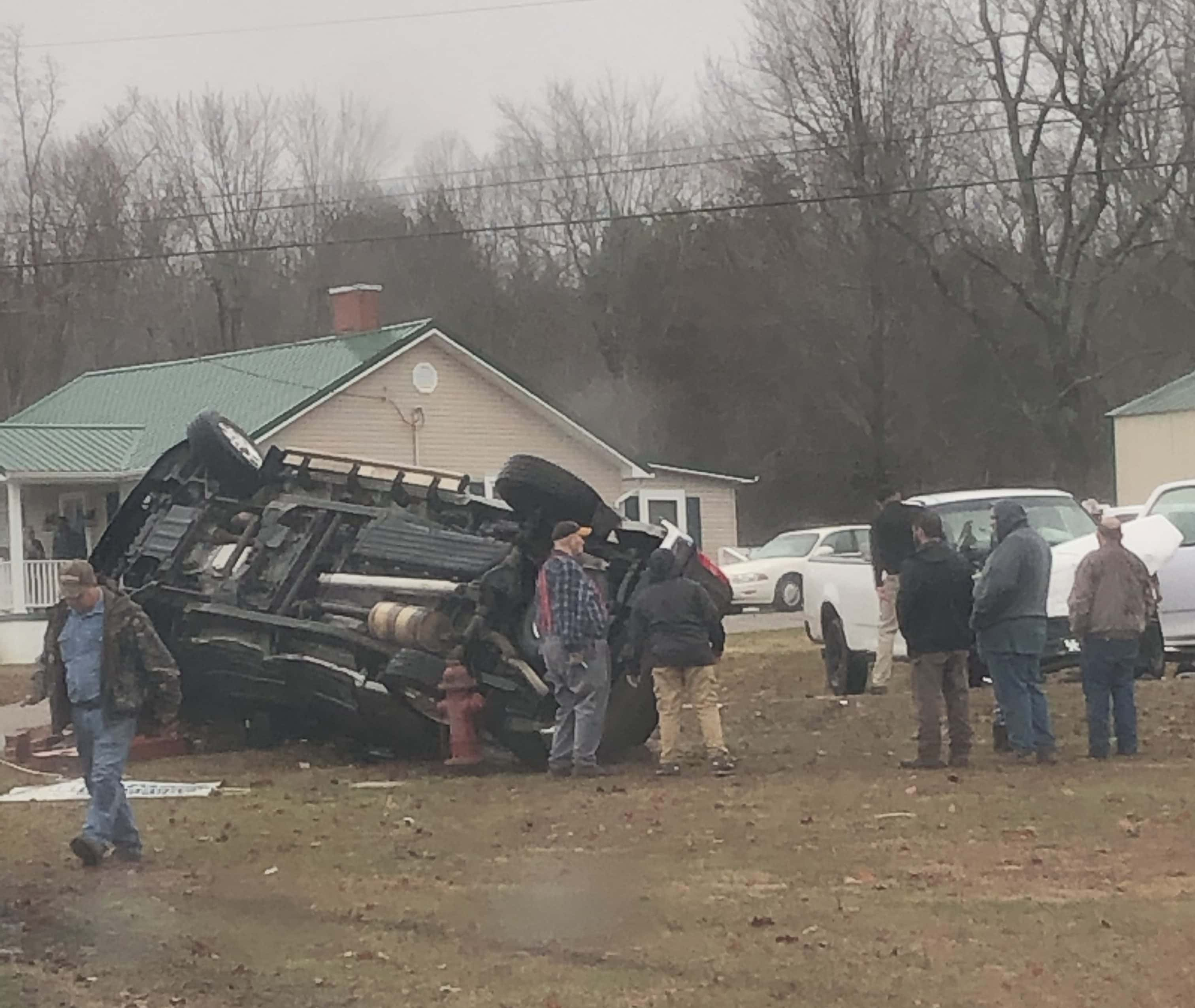 One person was injured in a two-vehicle rollover accident in Caldwell County over the weekend.
Princeton Fire Assistant Chief Tim Cook says that crews were dispatched to reports of a two-vehicle accident on Dawson Road, near the intersection of Lewistown Church Road, just after 1:30 Sunday afternoon. He adds that when crews arrived on scene they found a pickup truck on its side off the roadway with another pickup truck a few feet away in a residential yard.
Cook states that crews did have to stabilize the first truck but notes the driver was able to get out on his own and refused treatment at the scene.
The driver of the other vehicle was transported to Caldwell Medical Center for treatment of injuries sustained in the collision.
The Princeton Fire Department was assisted at the scene by Caldwell County EMS and Caldwell County Sheriff's Office.
No other information has been released at this time.