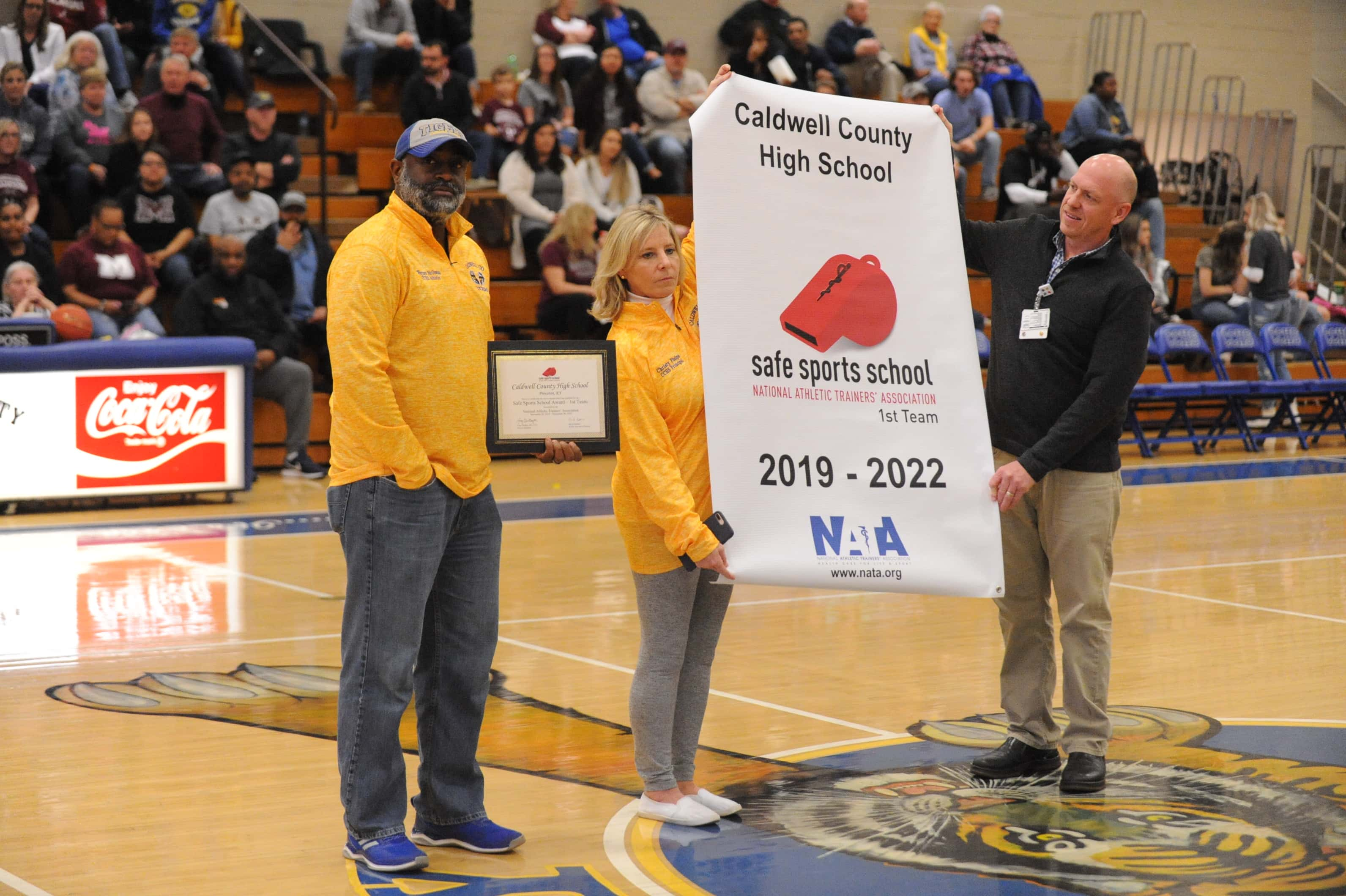 Caldwell County Schools' athletic departments were presented with a certificate and banner representing their Safe Sports School award during the 2020 Homecoming doubleheader Friday.
High School Principal Christy Phelps was joined by Athletic Trainer, Mike Long, and Assistant Athletic Director, Waynee McGowan, at mid-court during halftime of the boy's game against Madisonville North Hopkins to present the award to the school district. The award, which is facilitated through the National Athletic Trainers' Association, champions safety and recognizes secondary schools that have met the recommended standards to improve safety in sports as well as reinforces the importance of providing the best level of care, injury prevention, and treatment.
During December's Board of Education meeting Athletic Director Kim Farmer stated that the certification lays out certain things on and off the field to help keep student athletes safe.
Trainer Mike Long also spoke in front of the Board, thanking the coaches and athletic directors for everything they have done in the future and are still doing to make student athlete's safety a number one priority.
In order to apply for the award and certification schools have to complete an in-depth questionnaire that assesses adherence to best practice standards and recommendations.