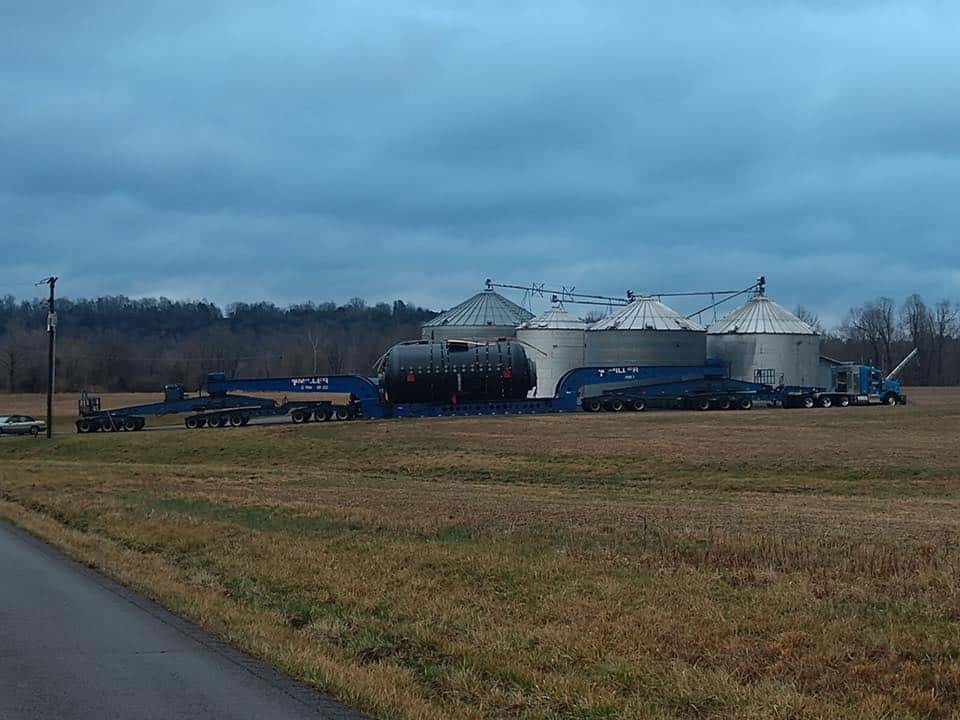 A slow-moving Superload that has been parked along KY 120 in eastern Crittenden County since Wednesday is expected to be moving through portions of the local area today.
Kentucky Transportation Cabinet spokesman Keith Todd says the 195 foot long truck with a 19-axle trailer, escorted by several support vehicles, is hauling an over-dimensional 17 foot 6 inch tall, almost 400,000-pound load from near Cincinnati, OH, to Aberdeen, Mississippi. He adds that due to the height of the load, the truck has to move along mostly rural routes to avoid highway overpasses, making it something akin to moving a house.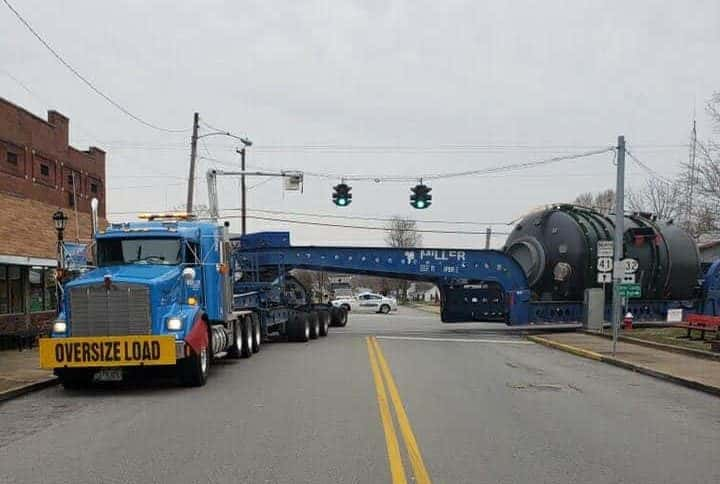 Todd states that the hauler, Miller Transportation, has submitted a permit request and been approved to travel KY 120 eastward into Marion, then south along U.S. 641 through the Fredonia area of Caldwell County to Eddyville in Lyon County. From Eddyville, the load will then move southward on KY 93 to KY 276 East to reach U.S. 68. From there, it will travel westward toward Cadiz to KY 139 to head south into Tennessee. The permit does require the load to have a police escort.
Todd notes that the multi-axle truck normally moves at about 5 miles per hour and due to the 17 foot width and height of the load, the effort required by support crews to help the Superload maneuver creates significant traffic delays, particularly going through cities where utility lines may have to be lifted to allow it to pass.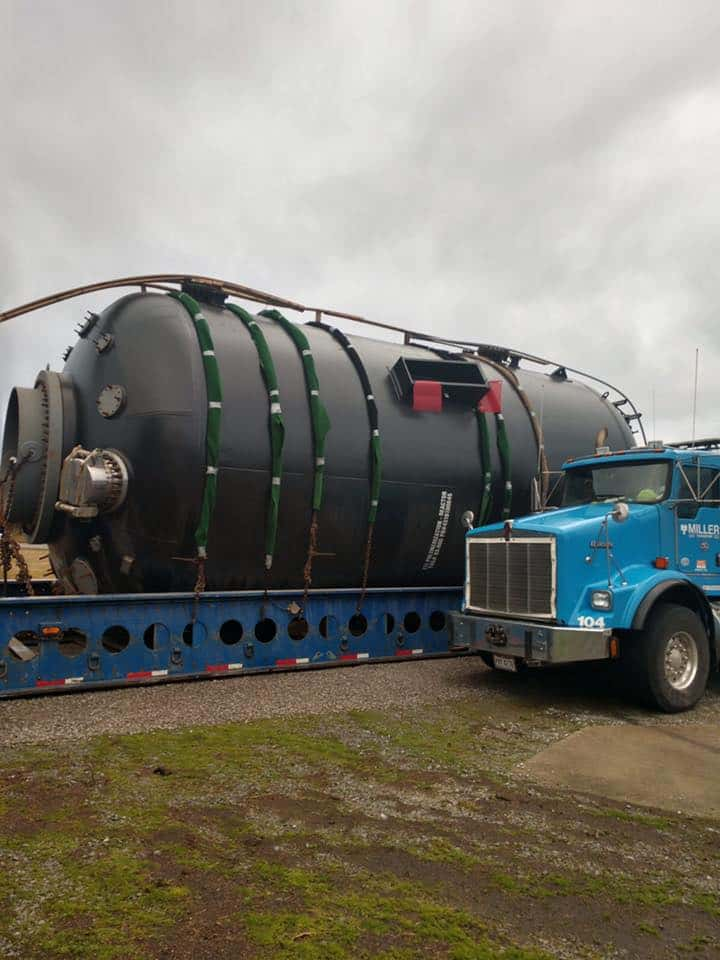 Miller Transportation spokesman Mike Mehalco has indicated the truck will start moving eastward along KY 120 in Crittenden County sometime after 11AM Friday putting it traveling through Fredonia and Caldwell County between 11:30 and noon.
Mehalco anticipates the truck will travel about 50 miles today, then overnight at a location in Trigg County before continuing along the permitted route into Tennessee on Saturday.
The KYTC will attempt to provide timely notifications and updates as it travels through the area. Motorists may also detect the location of the load by looking for traffic delays and possible detour routes on the WAZE App or at WAZE.com.