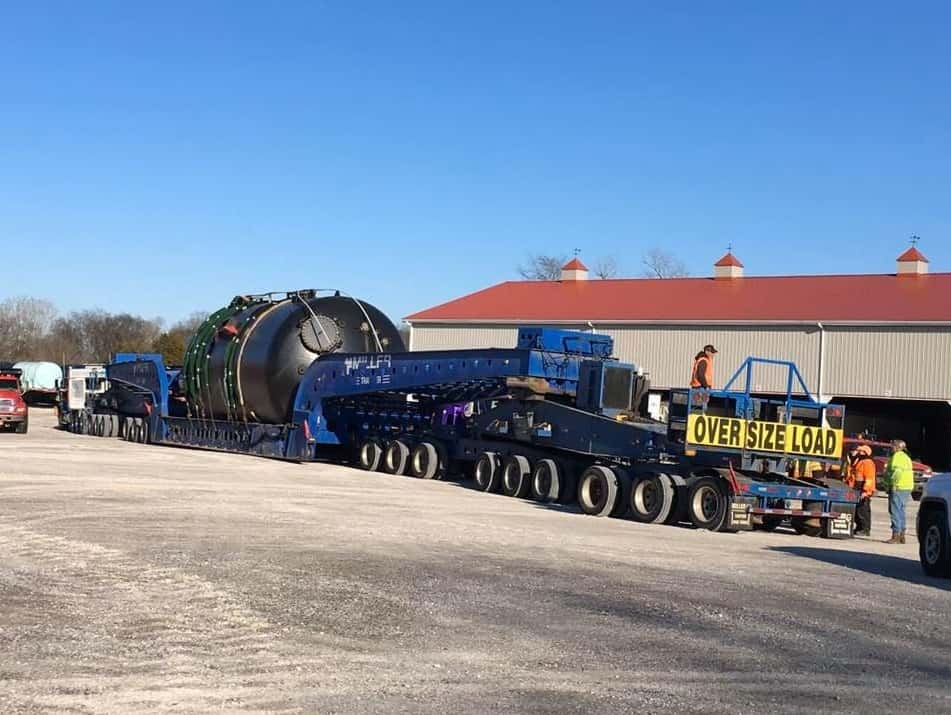 Crews indicate a slow-moving superload that has remained parked in Trigg County since Friday afternoon should resume travel toward Tennessee by mid-week.
Kentucky Transportation Cabinet spokesman Keith Todd says the 195 foot long truck with a 19-axle trailer includes a specialized hauler that requires regular maintenance to assure the hydraulic controls that steer the rear unit of the trailer are working properly. The superload has remained parked at Seven Springs Farms on Kentucky 276 near the Wallonia community since Friday to allow maintenance and some repairs.
While the superload has remained parked, Todd says crews have been planning ahead in order to resume travel.

right-click to download mp3
When the superload resumes travel, Todd says it will follow a route from Kentucky 276 through Trigg County.

right-click to download mp3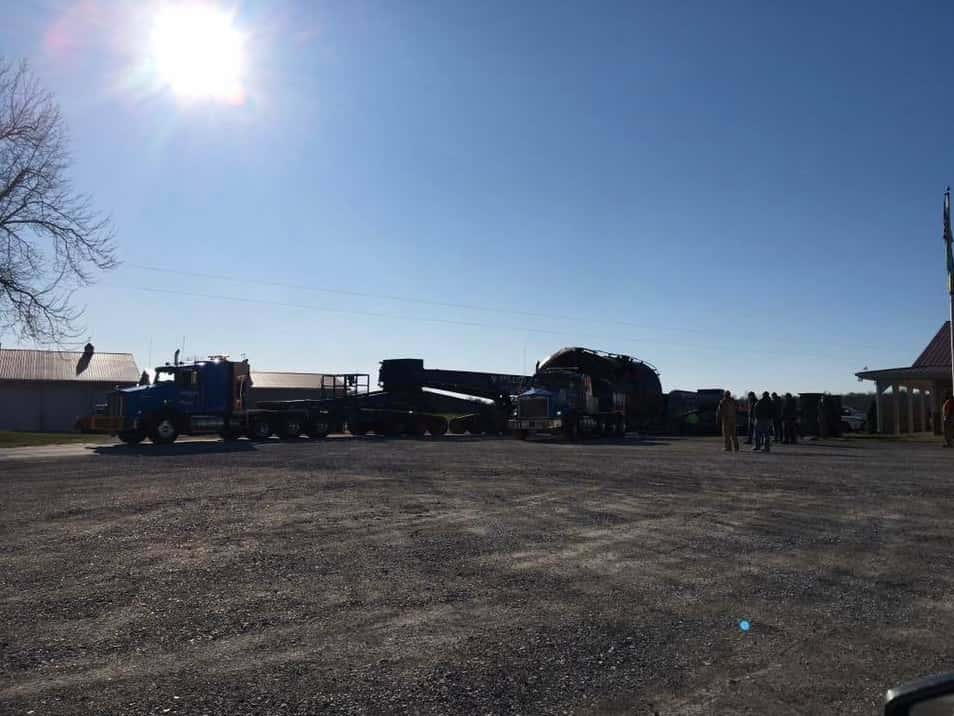 Due to the oversized load, the tractor-trailer is traveling rural secondary roads, which Todd says is similar to moving house from Ohio to Mississippi.
right-click to download mp3
According to Todd, the crew has been on the road twelve days after leaving Cincinnati, Ohio with the oversized chemical storage tank. They expect to take another 7 or 8 days on the road to reach their destination in Aberdeen, Mississippi.
Todd wants to remind the public to use caution if you encounter the superload.

right-click to download mp3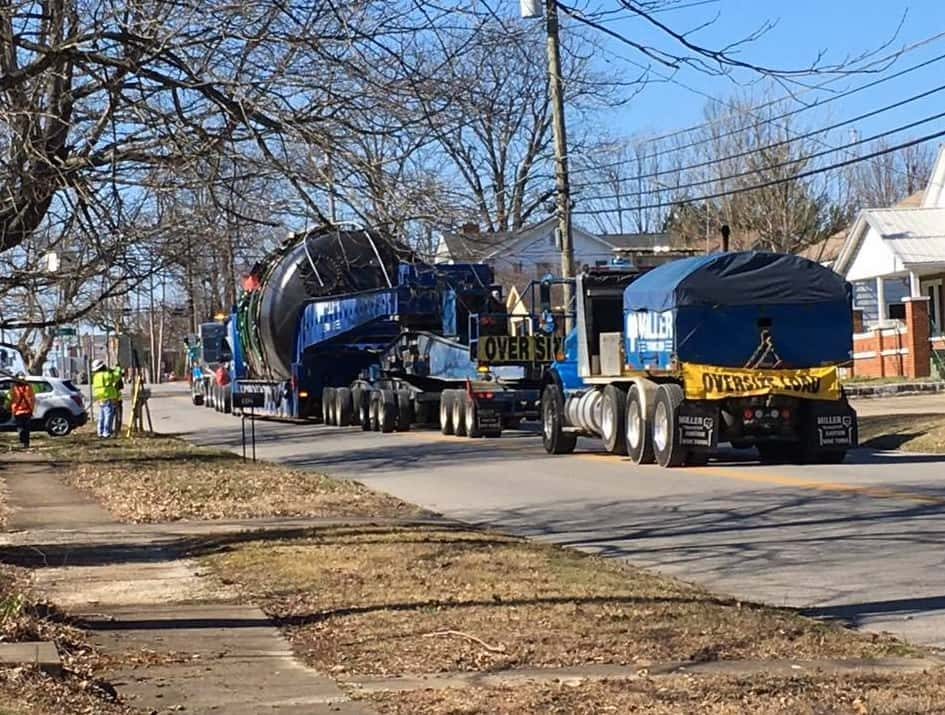 He adds they will try to provide notice when THE superload is ready to resume travel on Wednesday.Motorists may also detect the location of the load by looking for traffic delays and possible detour routes on the WAZE App or at WAZE.com when it resumes traveling through Trigg County.
WebReadyTM Powered by WireReady® NSI