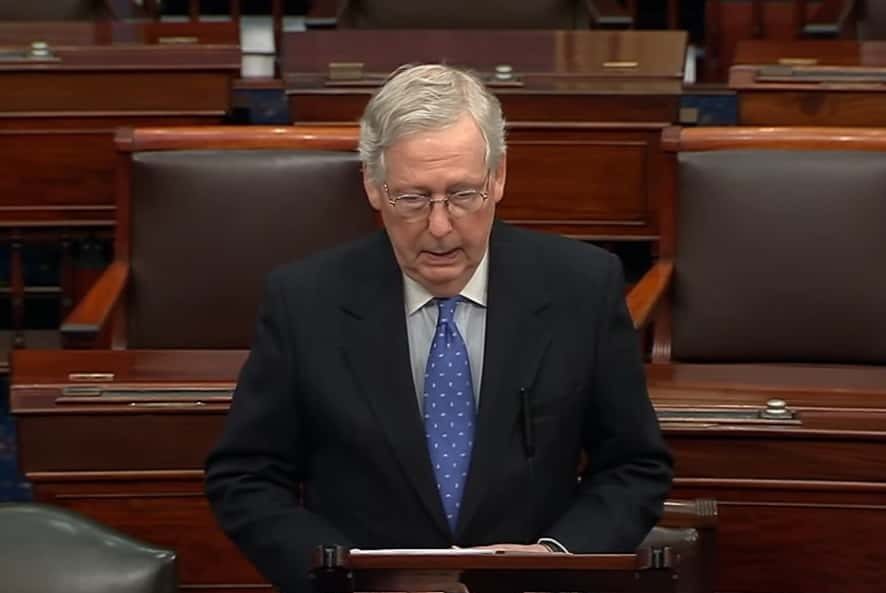 The $2-Trillion COVID-19 relief bill is one step closer to becoming law after passing the United States Senate by a 96 to nothing vote Wednesday night.
During a speech on the Senate floor Wednesday, Majority Leader Mitch McConnell briefly highlighted how the plan will help Americans in need.

right-click to download mp3
The plan will also provide additional resources for healthcare workers.

right-click to download mp3
McConnell stressed this is not a stimulus package, but emergency relief.During his speech, he said will win this fight because of residents who are stepping up to help their communities.

right-click to download mp3
McConnell also shouted out Amy Jean Tyler, who is a stay-at-home mom in Oldham County leading a drive to sew cotton masks for a local children's hospital and Pastor Grant Hasty, from Stearns, who gathered volunteers to distribute more than 550 homecooked meals.
WebReadyTM Powered by WireReady® NSI