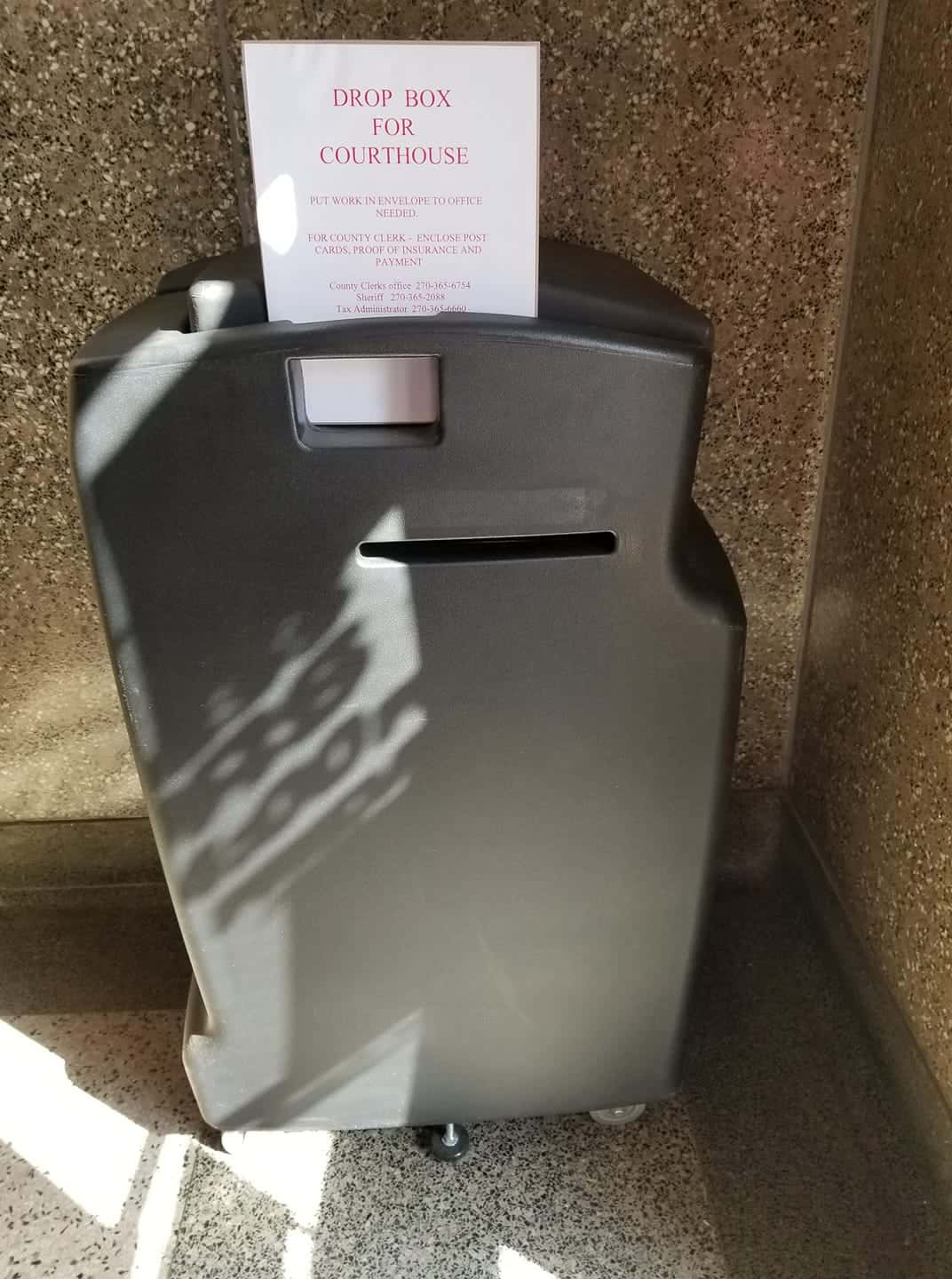 The Caldwell County Clerk's Office has announced a new way to serve the public while the courthouse is closed to in-person traffic.
In a post on social media County Clerk Toni Watson stated that there will now be a large drop box sitting by the front door of the courthouse for those needing to renew their license or pay taxes. She added that all needed documents to either renew a license or pay taxes must be placed with a phone number and payment in a sealed envelope and then put in the drop box.
Clerk Watson notes that her office will check the box several times a day and requests will be worked and returned by mail.
For more information you can contact the Caldwell County Clerk's Office at 270-365-6754.