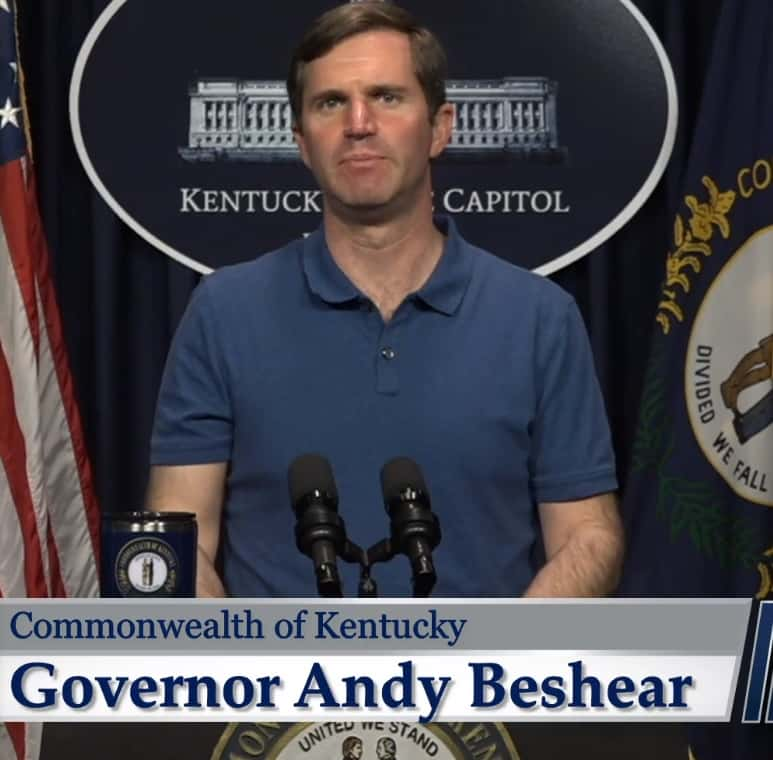 During his Saturday afternoon update, Governor Andy Beshear stressed the need to protect nursing homes during the COVID-19 outbreak. He made the comments regarding the four confirmed cases tied to a nursing home in Lyon County.
As reported by the News Edge, Lyon County Judge-Executive Wade White announced Tuesday a 97-year old resident at the River's Bend Nursing Home tested positive for the coronavirus and was hospitalized out of state on March 29. Judge White then announced Friday night another resident and two staff members at the nursing home have also tested positive for COVID-19.
Beshear added the positive cases at the nursing home is why very early on he directed limited visitation at these facilities and why the facilities are taking significant steps to protect their residents and staff. He said they have had multiple conference calls with officials at the nursing home, along with county officials and provided significant advice, as well as conducted the most significant testing in any facility across the state, thus far.
Beshear also mentioned the new guidance by the Centers for Disease Control (CDC) and Prevention recommending cloth masks be worn by the public, and those not on the front-lines. He added this does not mean an N-95 mask or surgical mask which is reserved for health care providers. He stressed wearing a mask does not replace social distancing but can help slow the spread through saliva, nasal secretions, coughs, sneezing, singing and talking while out in the public.
He added wearing a cloth mask is a voluntary measure.
Secretary Eric Friedlander gave an update about Medicaid and said if you go to kycovid19.ky.gov there is a very fast way to get healthcare coverage by looking on the page and clicking on the services button to access a one-page application.
As of Saturday afternoon, Beshear also reported there were 92 new COVID-19 cases, including Christian, Caldwell, Lyon, and Hopkins counties. He said there were also three deaths related to the virus — a 52-year old female in Fayette, a 52-year old female in Bullitt and an 81-year old male in Boone.
To date, the governor said more than 16,600 people have been tested for COVID-19.