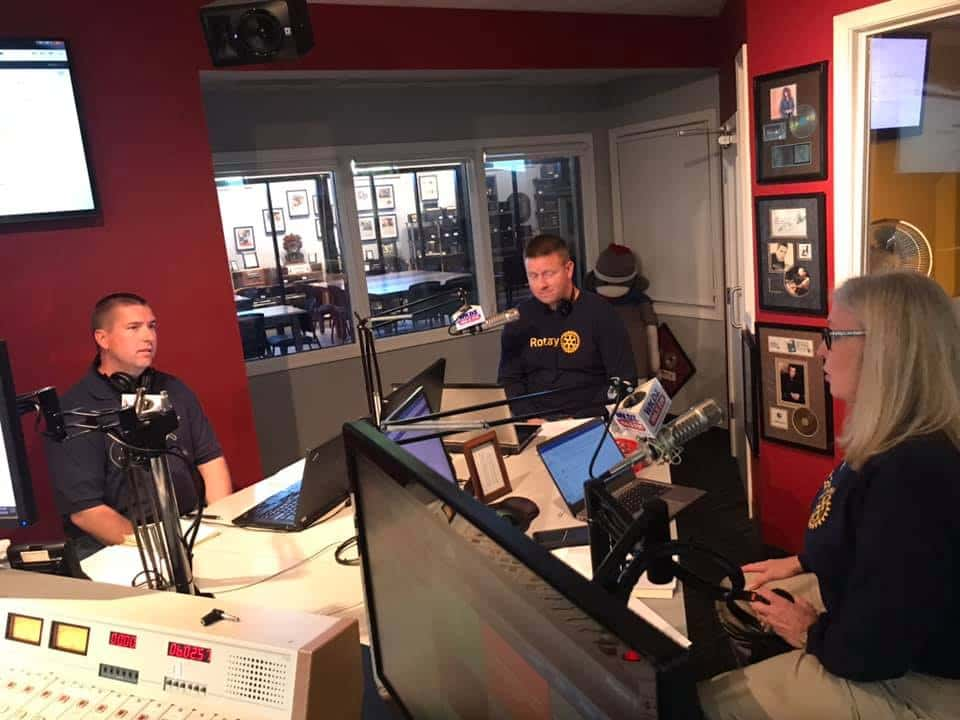 The first night of the Cadiz Rotary Club "Rally for Rotary" showcased just how strong the community support is for the youth and seniors of Trigg County.
The rally, which is a non-traditional virtual action, marks the first time since the club was founded in 1966, that a week-long radio auction was not held.
Before wrapping up, the rally Thursday night, John Rufli, Century Club chairman, told the News Edge they had a nice head start.
Rufli adds Thursday night's Century Club donations totaled $13,350, but thanks to an anonymous donor the donations were doubled.
Rotary club member Beth Mann shared the grand total, including all donations made through Rally Dollars via the Big Deals store.
Mann says additional support is needed to help meet the financial needs, so the club can help out as many people as possible.
Everything can be completed by visiting the Big Deals store at wkdzradio.com. Anyone interested in placing a bid must create an account. Creating an account is easy and all you need is an email address and a password.
All items will be sold via the Big Deals store at 9:00 (Central) Friday night.
If you need any assistance in the Big Deals store or would like to donate an item to be sold Friday night, call the WKDZ/WHVO Studios at (270) 522-3232 between the hours of 8:00 AM and 5:00 PM Friday.
Check out auction items by clicking here
Purchase 20 children's books from Books FYI by clicking here.
Purchase a 'T is for Trigg County' book by clicking here.
Make donations by clicking on the amount you would like to give, $10, $25, $50, $75, $100, $250, $500, or $1,000.