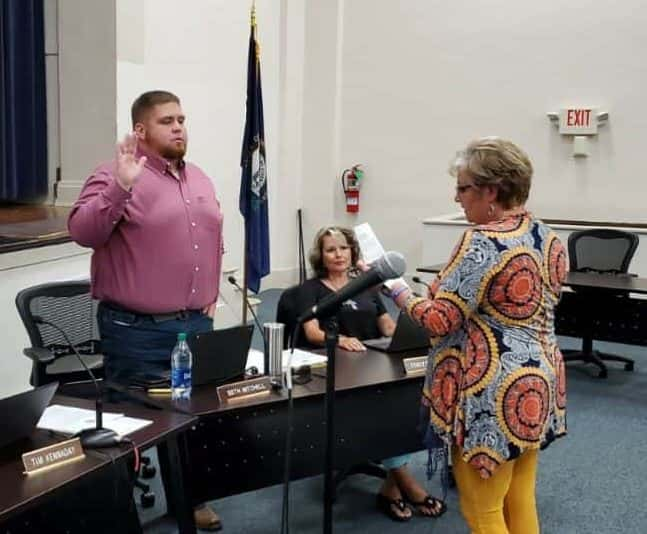 The Caldwell County Board of Education welcomed a new member Monday night.
During a meeting aired on WPKY Chairman Tim Kennaday asked for the board to approve the appointment of Seth Mitchell to fill the remaining term vacated by Kim Jackson in April.
After a motion and a second the board unanimously approved the appointment, the term of which is set to expire in December.
You can hear Seth Mitchell's swearing in below.