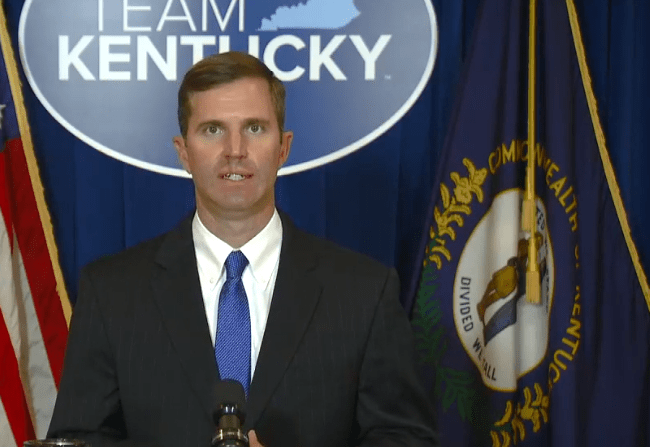 Governor Andy Beshear says the state is starting a campaign to encourage people to wear their masks anytime they go out into public settings.
Beshear announced the initiative during his news conference Monday afternoon. He adds that it's known that wearing a mask stops or slows the increase of COVID-19 cases and there is still a lot of work to do when it comes to compliance.
Beshear says over the next couple of months residents will be hearing from prominent Kentucky residents on the importance of wearing a mask.
Governor Beshear announced 323 new COVID-19 cases Monday and says the positivity rate is now 5.18%. Of the currently active cases, 612 Kentuckians remain hospitalized and 136 in the ICU.
Two new deaths were also announced Monday, including a 99-year old male from Calloway County.
Among things in education, Lt. Governor Jacqueline Coleman announced the state will allow some flexibility with who can help students on digital platforms.
Coleman says all of the things that are being allowed this year for every district in the Commonwealth is because of executive action Governor Beshear took at the beginning of the pandemic.