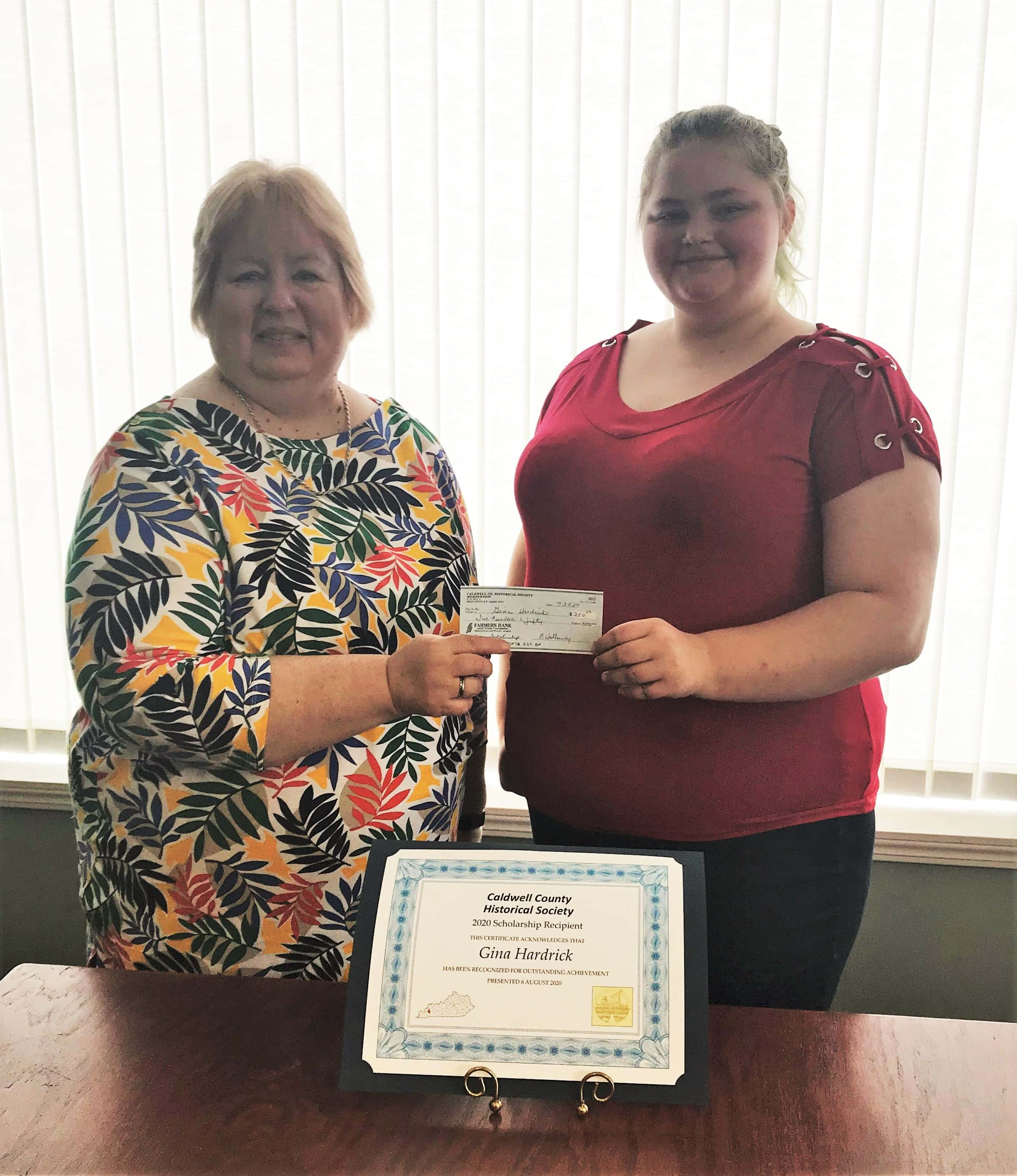 The Caldwell County Historical Society has announced this year's scholarship recipient.
President Melissa Earnest says 2020 graduate Gina Hardrick was recently recognized as the Historical Society's second scholarship recipient, receiving a $250 check and certificate. She adds Gina is a dedicated student with many talents to share and is planning to attend Bellarmine University in Louisville with an undergraduate in music.
Earnest notes Gina's ultimate goal is to follow a pre-med curriculum so she can one day become a doctor.
The Historical Society's first scholarship was presented to John Davis in 2019.