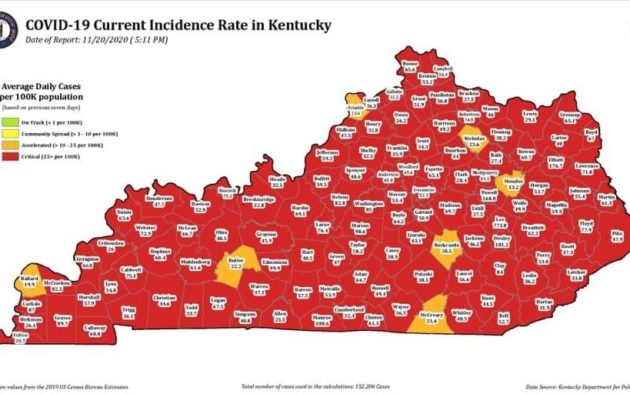 Seven new coronavirus cases were reported in Caldwell County Friday.
Caldwell County Judge-Executive Larry Curling said all of the new cases are females ranging in age from 18 to 69-years  and are recovering at home.
According to the Pennyrile District Health Department, there were three deaths in Caldwell County this week. Two of those deaths were reported Thursday — two men, ages 70 and 75. The third death, a 75-year old male, was reported Wednesday. This week was the first COVID related deaths reported in Caldwell County since the pandemic began eight months ago.
As of Friday, the health department's weekly report showed 102 active cases in the county, including four who are in the hospital.
A total of 485 residents in the county have been infected with the virus and 380 have recovered.