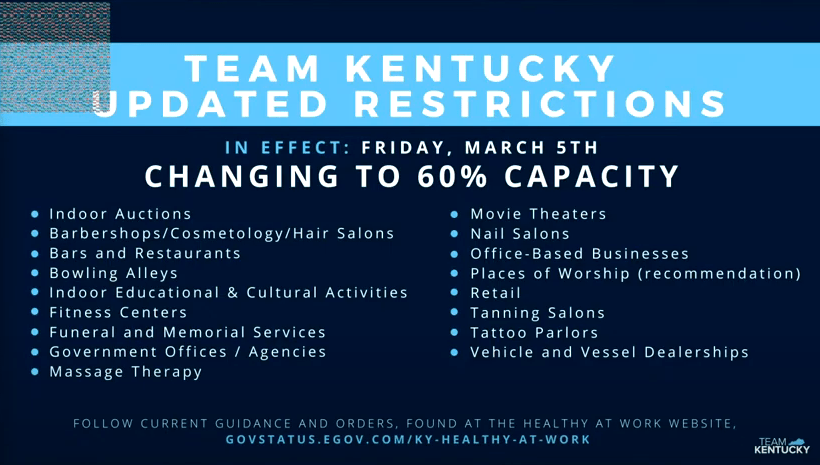 With the state seeing a seven-week decline in COVID-19 cases and testing positivity rate, Governor Andy Beshear announced the state will increase capacity in many venues by 10-percent starting Friday.
Beshear said the businesses include bars and restaurants and will be allowed to expand to 60-percent capacity if they can still achieve proper social distancing.
click to download audioOther venues included are barber shops, fitness centers, government offices, movie theaters, nail salons, retail businesses, and tanning salons.
The state also plans on increasing capacity at the state's child care facilities to what Beshear called "regular group size" on March 15. He said the two-week delay will allow those workers to get vaccinated under Phase 1B of the state's vaccination plan.