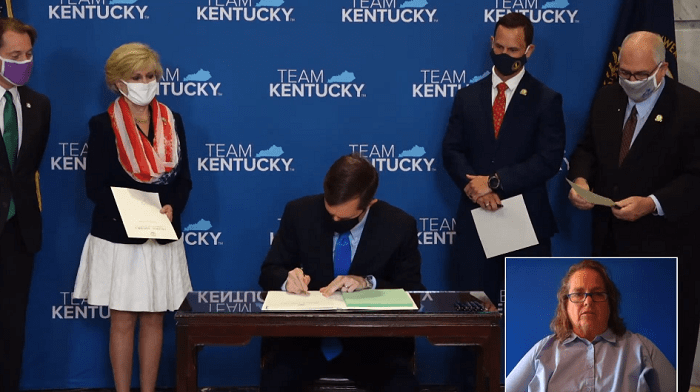 Governor Andy Beshear signed House Bill 574 into law Wednesday morning, bringing bi-partisan supported changes to how elections are held in Kentucky.
During a news conference, the governor signed the law and was joined by Secretary of State Michael Adams.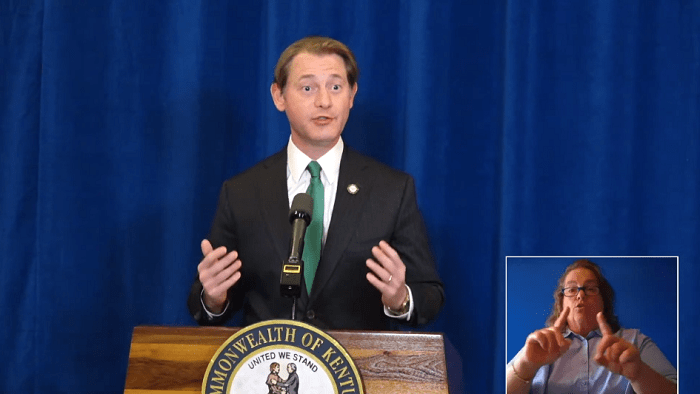 Adams worked with Beshear to make changes that many deemed necessary for the elections in 2020 to be held safely during the COVID-19 pandemic.
The law includes:
*Creating three days of early in-person voting, including a Saturday, with no excuse required
* Enhancing the ability of state election officials to remove nonresident voters from the voter rolls
* Transitioning toward universal paper ballots, statewide
* Keeping the online voter portal so absentee balloting is fully transparent both to voters and election officials
* Permitting counties to establish vote centers, where any voter in the county may vote regardless of precinct
* Expressly prohibiting and penalizing ballot harvesting
* Retaining the signature cure process, so absentee voters whose signatures have changed over time have a chance to prove identity and have their ballots counted
Governor Beshear said he firmly believed voting should be made easier for every resident across the Commonwealth.
Beshear added he looks forward to working with Adams and lawmakers, such as bill sponsors District 83 Representative Josh Branscum and District 53 Representative James Tipton, to make further needed changes to election laws.