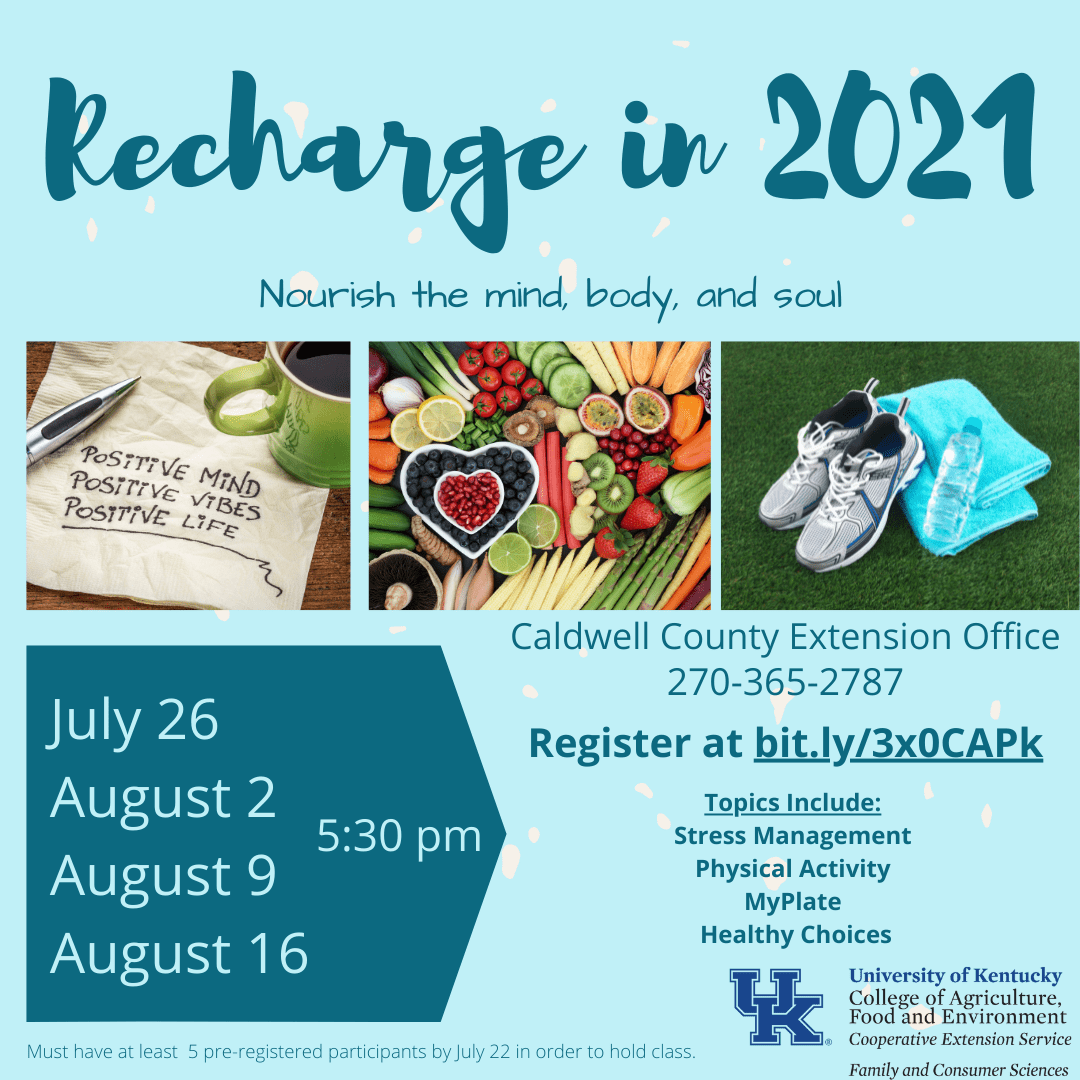 As pandemic-related restrictions continue to ease across the state, the Caldwell County Cooperative Extension Office will begin offering more in-person classes in the coming weeks.
Joni Phelps with the family and consumer sciences office said people need a boost with the start of school coming up next month. She said they are offering a 'Recharge' class on Monday — one of the first in-person classes they've been able to offer in over a year.
click to download audioPhelps said the program is a way to recharge and refocus both mentally and physically.
click to download audioPhelps said registration ends Thursday evening (7/22) and a minimum number is needed in order to conduct the program. People can register by calling the extension office or by visiting their website.
In addition to the 'Recharge' program, Phelps said she is busy working on new recipes as part of the 4-H cooking program.
click to download audioThe Caldwell County 4-H program will be busy Thursday with its annual exhibit day at the extension office. Youth will enter projects in 17 different divisions from electric to crops and arts and photography. Champion exhibits may be eligible to be entered in the Kentucky State Fair next month.