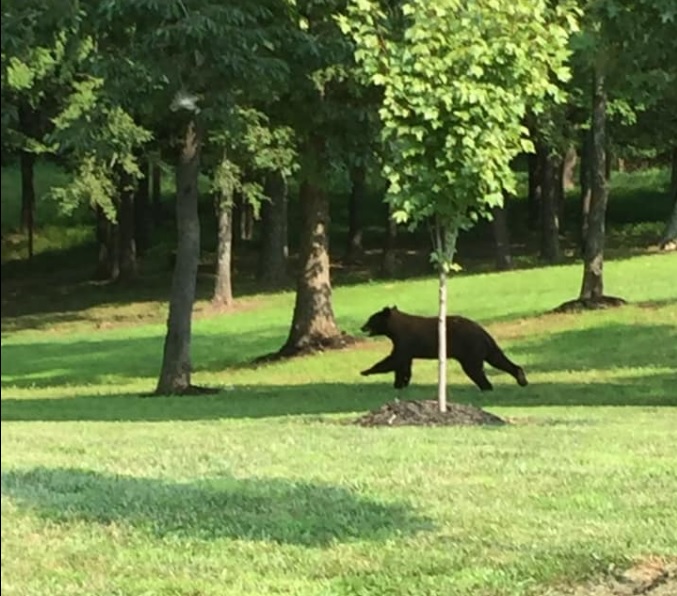 Officials with Kentucky Fish and Wildlife have confirmed reports a black bear was spotted in Webster County Wednesday.
Chief Communications Officer Kevin Kelly tells the News Edge the bear was sighted near Dixon after biologists confirmed bear tracks in southern Henderson County earlier this week. He says the black bear tracks are likely the same bear spotted in Webster County. He adds these are the first reports of a bear in the area this summer.
According to Kelly, there are expanding bear populations in both eastern Kentucky as well as the Ozarks region of Missouri. He says it's not unusual in the early summer for young male bears to wander well outside of their established bear range in eastern Kentucky. He points out these bears get pushed out of the area by older, dominant males, and may wander up to several weeks or more into unfamiliar territory in search of good habitat and prospective mates before they return to the mountains where they were raised.
Kelly says black bears have a natural fear of people and adverse encounters with people are extremely rare. However, he adds Kentucky Fish and Wildlife advises the public to never approach or feed a bear, which can result in a negative encounter. If you do encounter a bear, Kentucky Fish and Wildlife urges you to keep a safe distance and never approach the bear. Kelly says residents of an area where a bear has been spotted should secure their garbage in a garage or other building, not leave pet food or bird feed outside and clean and store barbecue grills.
Kentucky Fish and Wildlife maintains an extensive amount of information about black bears on its website. Go online to fw.ky.gov and search under the key words, "black bear," or click here.