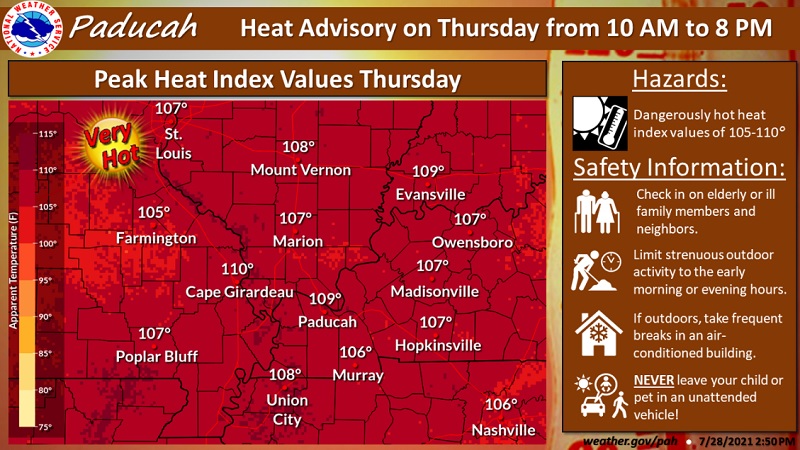 The National Weather Service in Paducah has issued a Heat Advisory in effect from 10:00 a.m. until 8:00 p.m. Thursday with heat index values expected between 105 to 110 degrees in western Kentucky.
Meteorologists say hot temperatures and high humidity may cause heat illnesses to occur. If possible, you should schedule any strenuous activities for the early morning or evening hours.
If you are going to be outdoors, take extra precautions such as drinking plenty of fluids, take frequent breaks and try to stay in the shade or air-conditioned environments when possible. You should also wear lightweight and loose-fitting clothing when possible.
You also need to check on your relatives and neighbors, as well as making sure your outdoor pets and animals have shade and plenty of water.
In addition, children and pets should never be left unattended in vehicles under any circumstances.