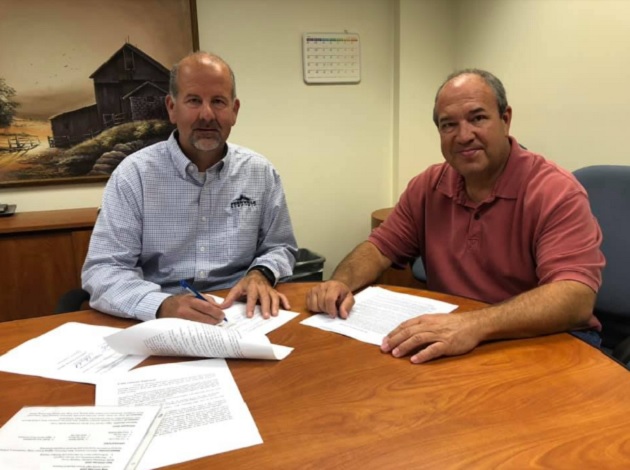 Judge-Executive Wade White has announced the contracts have been signed to expand internet service in parts of Lyon County.
Judge White says Lyon County Fiscal Court voted Thursday and signed a contract with Fastnet Wireless LLC to continue laying fiber in the county. He adds this has been a long time coming, a lot of hard work, and Fastnet will lay fiber to over 1,700 homes out in the county.
According to White, Fastnet will be providing fiber internet north of Eddy Creek.
In addition, Judge White says he met with Alan Gates with Pennyrile Rural Electric Thursday and signed a contract for beginning internet service south of Eddy Creek. He adds the utility company will spend about a year to build their backbone then start connecting between 300-350 county residents.
White says the county will use its money for the Pennyrile Rural Electric project as well as join other local counties for grants to expand beyond the initial plans.