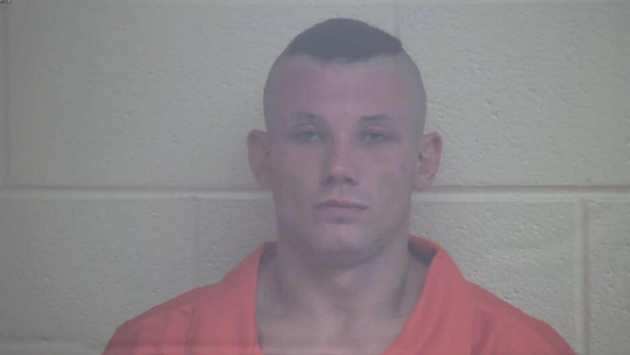 An Indiana man was charged with possessing meth after police say he was found trespassing on private property in Providence.
According to Providence Police Officer Jay Riley Edwards, he observed a man, later identified as 25-year old Austin David Hammock of Petersburg, trespassing on private property on Gulf Street around 9:30 Tuesday morning. Officer Edwards says a few minutes later he approached Hammock as he was walking along West Main Street and he refused to remove his hands from his pockets. The officer says he found that Hammock was attempting to conceal a syringe loaded with suspected methamphetamine in the pocket of his hoodie sweatshirt.
Hammock was taken into custody and lodged in the Webster County Jail on charges of first-degree possession of a controlled substance – meth, possession of drug paraphernalia, and third-degree criminal trespassing.
Officer Edwards says it is currently unclear how Hammock got to Providence or where he had been staying. He says the investigation is ongoing and one additional arrest is expected.