Officials with the Caldwell County Water District say the boil water advisory issued Sunday is still in effect until further notice.
The advisory went into effect around 11:00 Sunday morning for hundreds of members north of Princeton.
The roads affected by the advisory are listed below: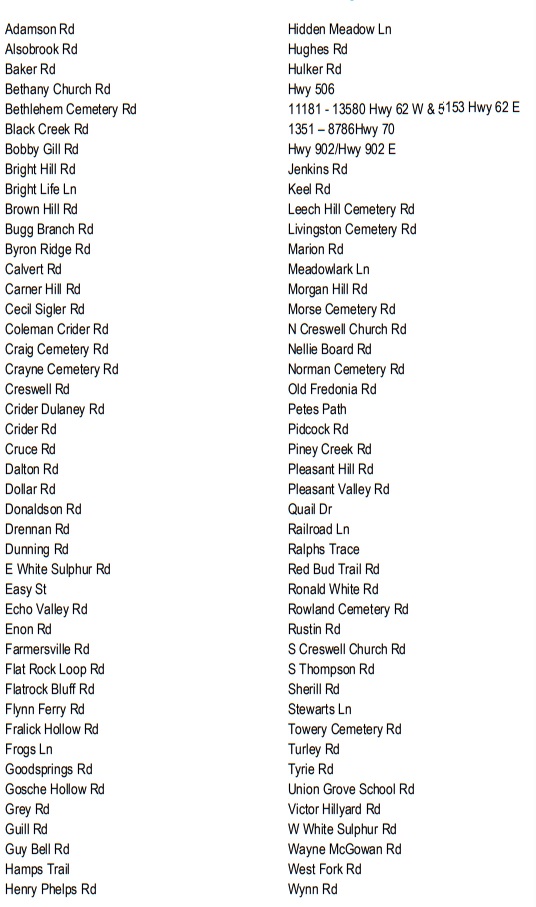 When a boil water advisory is issued it's recommended you boil water for a full three minutes before using it for human consumption.