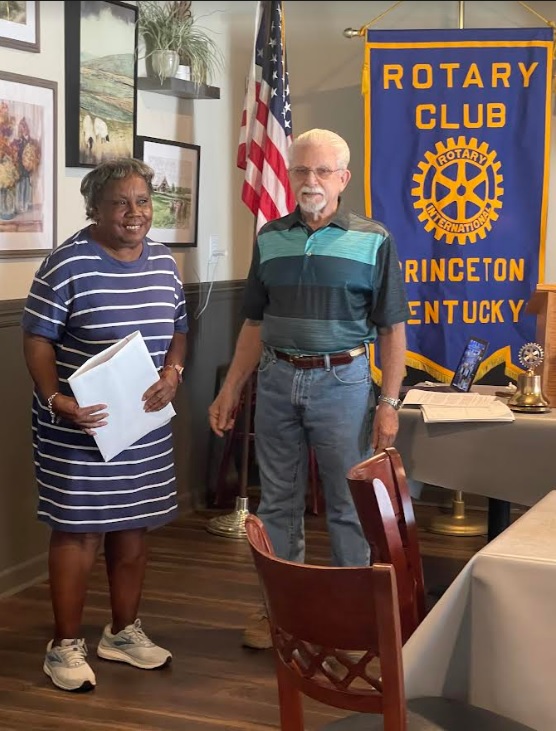 The Princeton Rotary Club recently welcomed its newest member, city councilwoman Pat George.
Dr. Melissa Webb Earnest with the Rotary Club says George also serves on the Pennyrile Aging Council, the Senior Citizens Center Board of Directors, and the Princeton Water and Wastewater Commission.
She says Rotary Club President Roy Burris installed George during the Tuesday, October 5th, meeting.
To become a Rotarian, Earnest says you need to attend a meeting so you can experience how it all works. She says there are no installation or membership fees to join, but there are club dues of $40 monthly – which includes your lunch if you attend a weekly meeting. A member can choose to be billed by the Rotary Club's treasurer either monthly, quarterly or annually. She says the basic criteria is you have an interest in making your community and the world a better place, and each Rotary Club member is asked to select a committee to serve on – Events, Foundation, Fundraising, Golf Tournament, Membership, Programs, Public Image, Service, and Scholarship.
The Princeton Rotary Club meets on Tuesdays at noon at the Majestic House, located at 208 U.S. 62.
The Princeton Rotary Club was charted on May 29th, 1940.