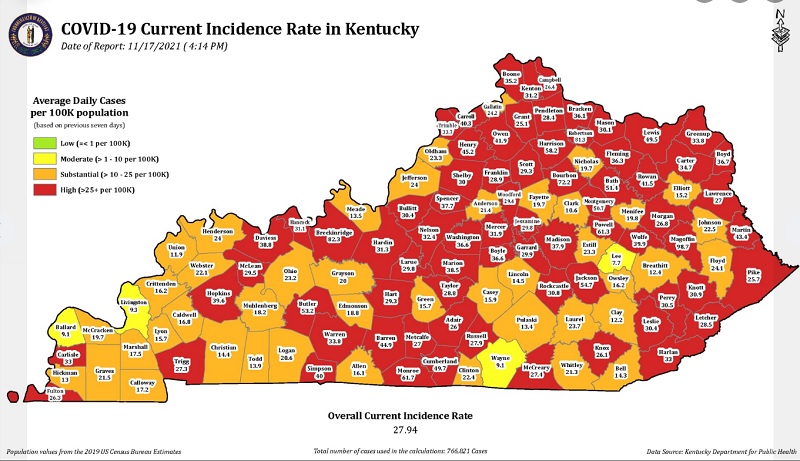 The Pennyrile District Health Department announced 25 new COVID-19 cases around its five-county district Wednesday.
Three of those new cases were reported in Caldwell County and include three females, ages 17, 37, and 47, who are recovering at home.
Elsewhere, eight new coronavirus cases were reported in Trigg County, along with five new cases each in Crittenden and Lyon counties, and four new cases in Livingston County.