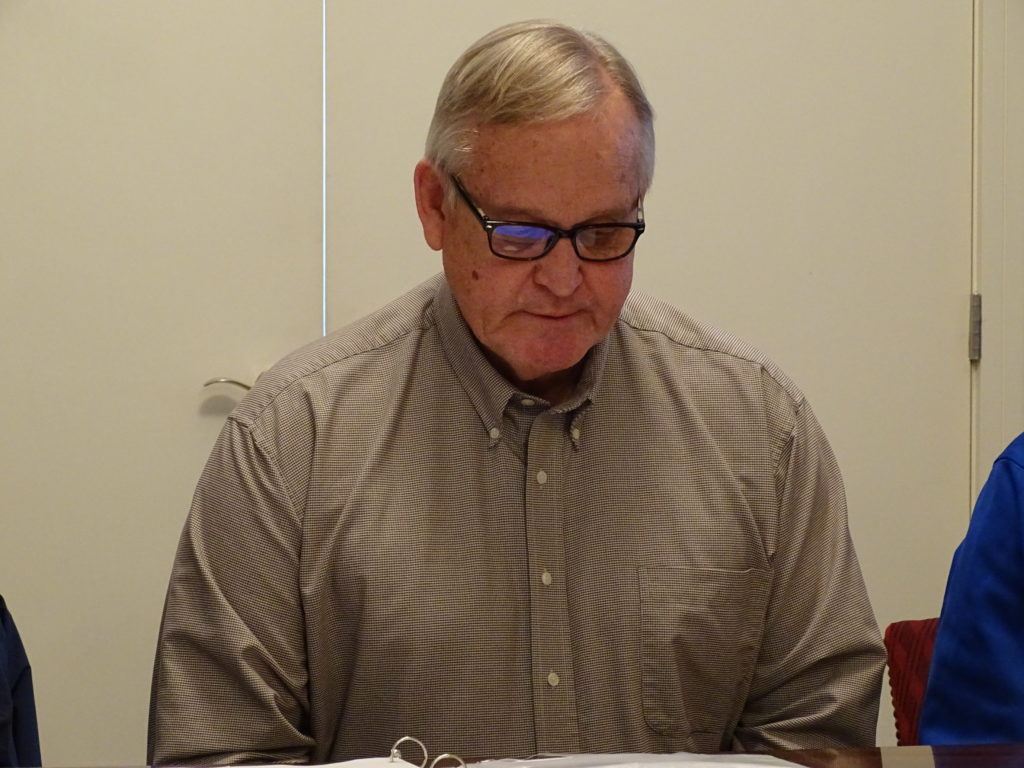 Caldwell County Judge-Executive Larry Curling announced Tuesday morning he will not be seeking reelection for a second term.
Judge Curling made the announcement at the fiscal court meeting and said he made the decision after a lot of thought and prayer.
click to download audioHe added its been an honor to serve the community.
click to download audioDuring reports and comments at the meeting, Caldwell County Sheriff Stan Hudson said the county is a better place because of Curling's service as judge-executive.
click to download audioCounty Attorney Roy Massey, IV also said he is appreciative of everything Curling has done while serving as judge-executive.
click to download audioAnd District 2 Magistrate Jeff Boone said he has enjoyed serving alongside Curling and his shoes will be hard to fill.
click to download audioCurling has served one term as judge-executive of Caldwell County. Prior to being elected to the seat, he served as District 2 magistrate for four years.
At this time, no one has filed to run for the Caldwell County judge-executive seat.