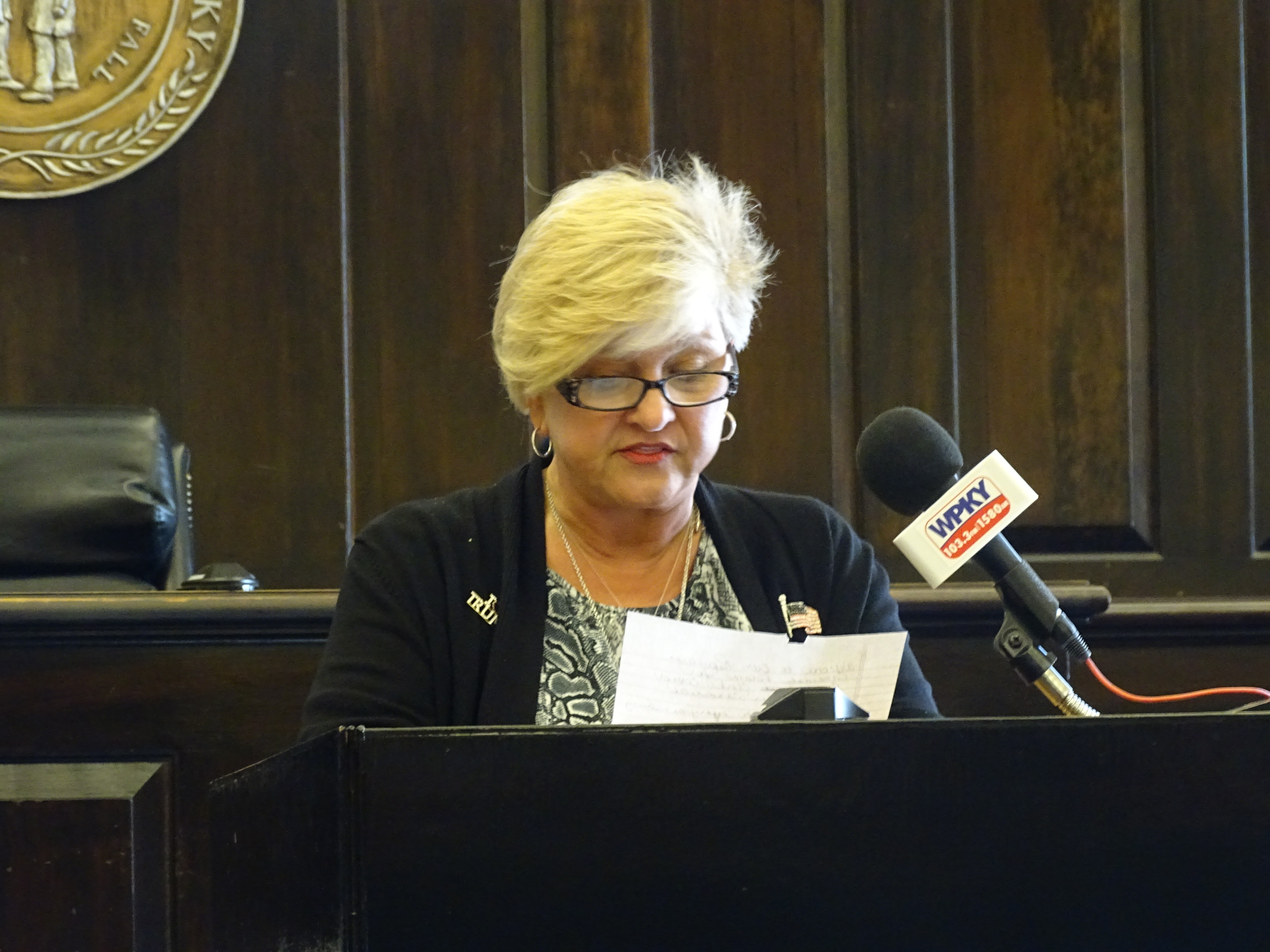 The Caldwell County Republican Executive Committee hosted another Meet and Greet forum Tuesday night at the Courthouse for the Republican candidates running for county clerk, coroner and jailer.
The three Republican candidates for county clerk — Jenny Clark, Jennifer Watson Hale, and Kristina Thompson — were the first group of candidates to answer questions from moderator Judge-Executive Larry Curling. They were allowed a total of 10 minutes to respond regarding their qualifications to be the county clerk, the duties of the county clerk, and how they would use their experience for the responsibilities of the county clerk.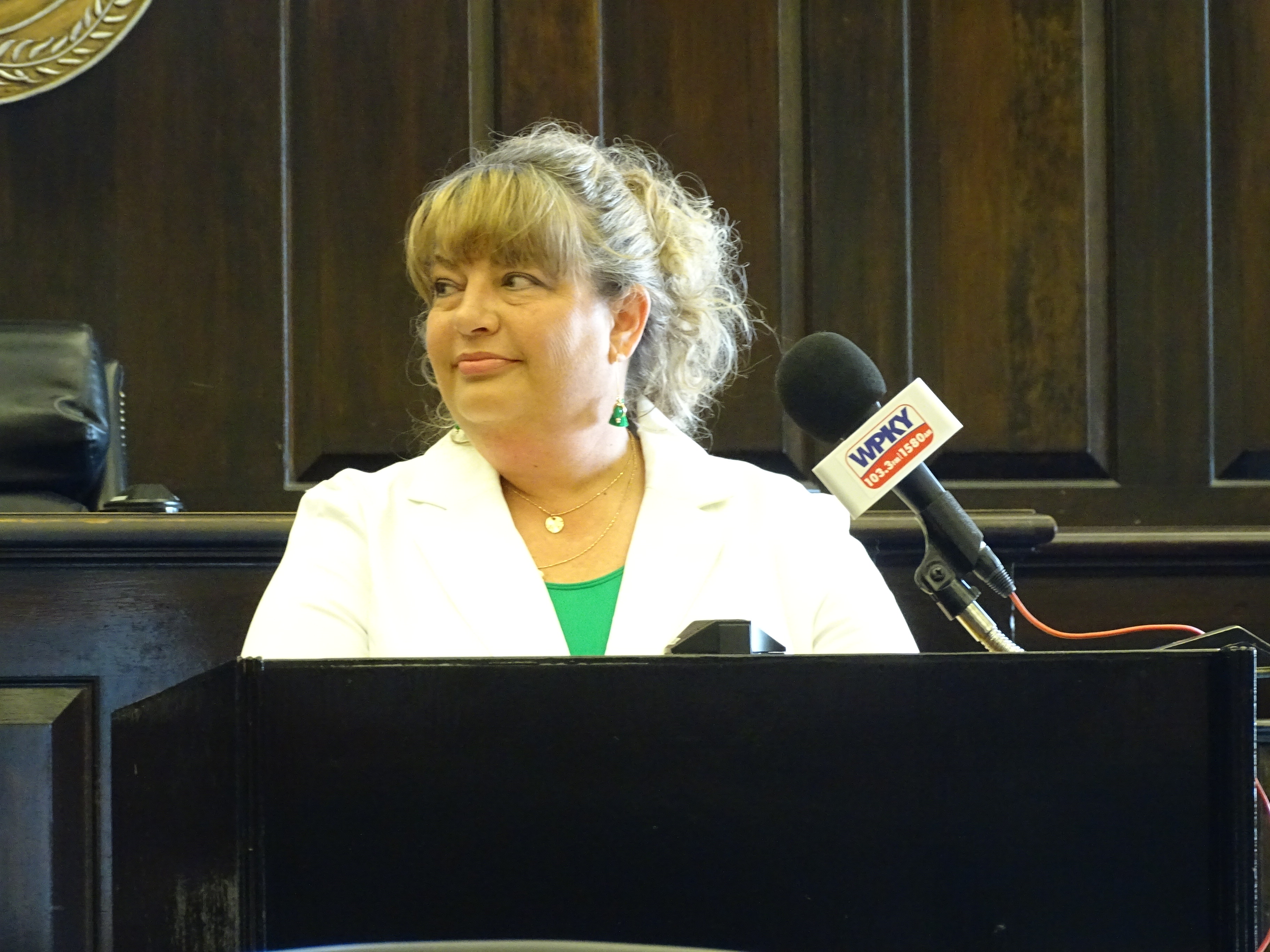 Jenny Clark was the first candidate called to the podium and said she has worked for the City of Princeton for the last 18 years where she has acquired vast governmental knowledge and experience.
click to download audioClark also noted she has worked at an automotive dealership and she understands the many aspects related to title transfers and liens.
If elected county clerk, Clark said she would provide more online services, digitalize records, and extend office hours one day a week.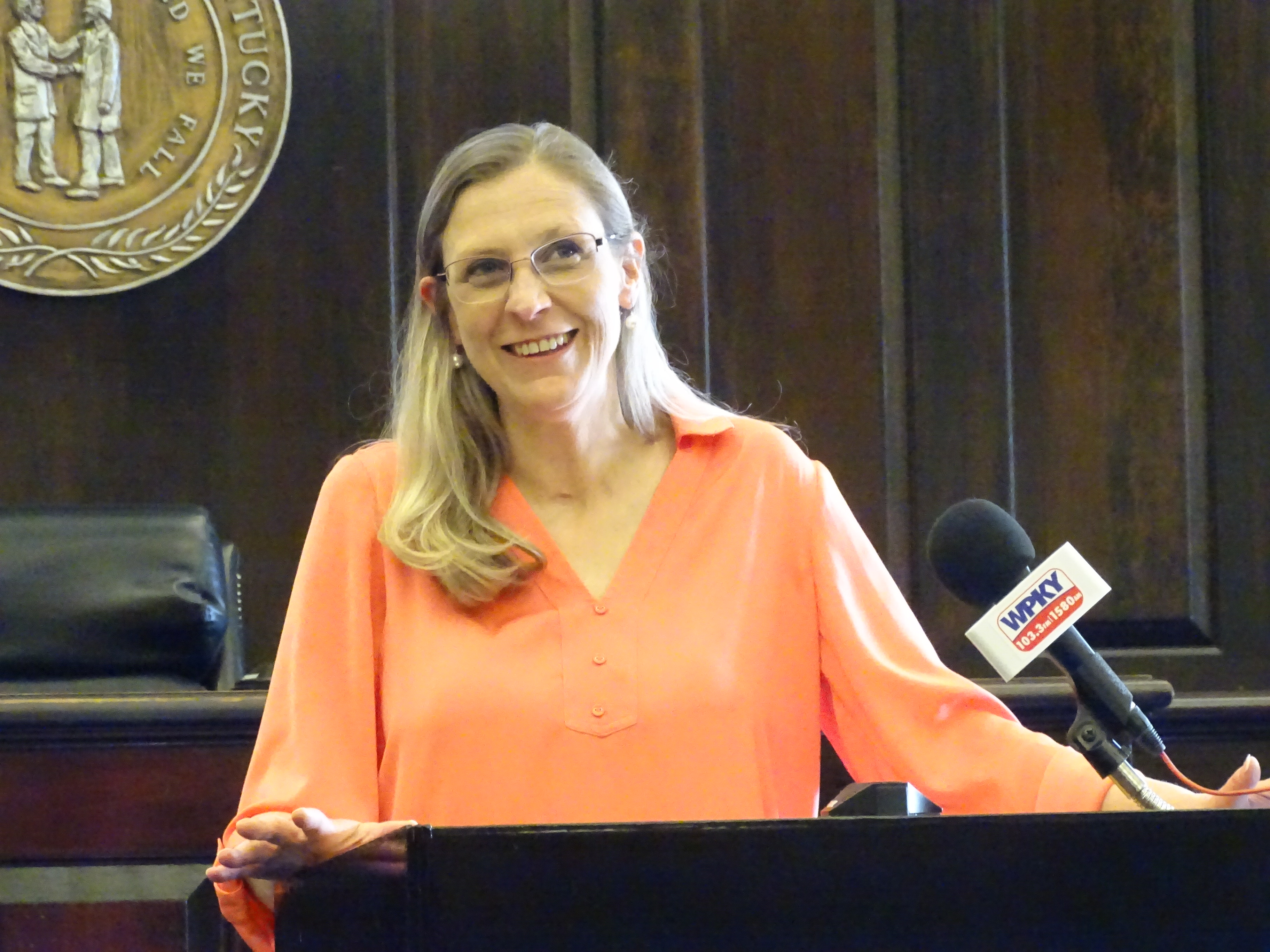 The second candidate to speak was Jennifer Watson Hale, who said her qualifications include 17-years as a deputy clerk in the Caldwell County Clerk's Office. She also noted she has been trained by the current clerk, Toni Watson, and Shirley Robinson, as well as training provided by the state.
click to download audioIn addition, Hale noted she has great relationships with other county clerks in the surrounding counties as well as developing relationships in Frankfort.
Hale said if she is elected county clerk she hopes to continue the back scanning process of legal documents so they have a digital record. In addition, she said a new website is on its way that will provide for e-filing and online vehicle renewals.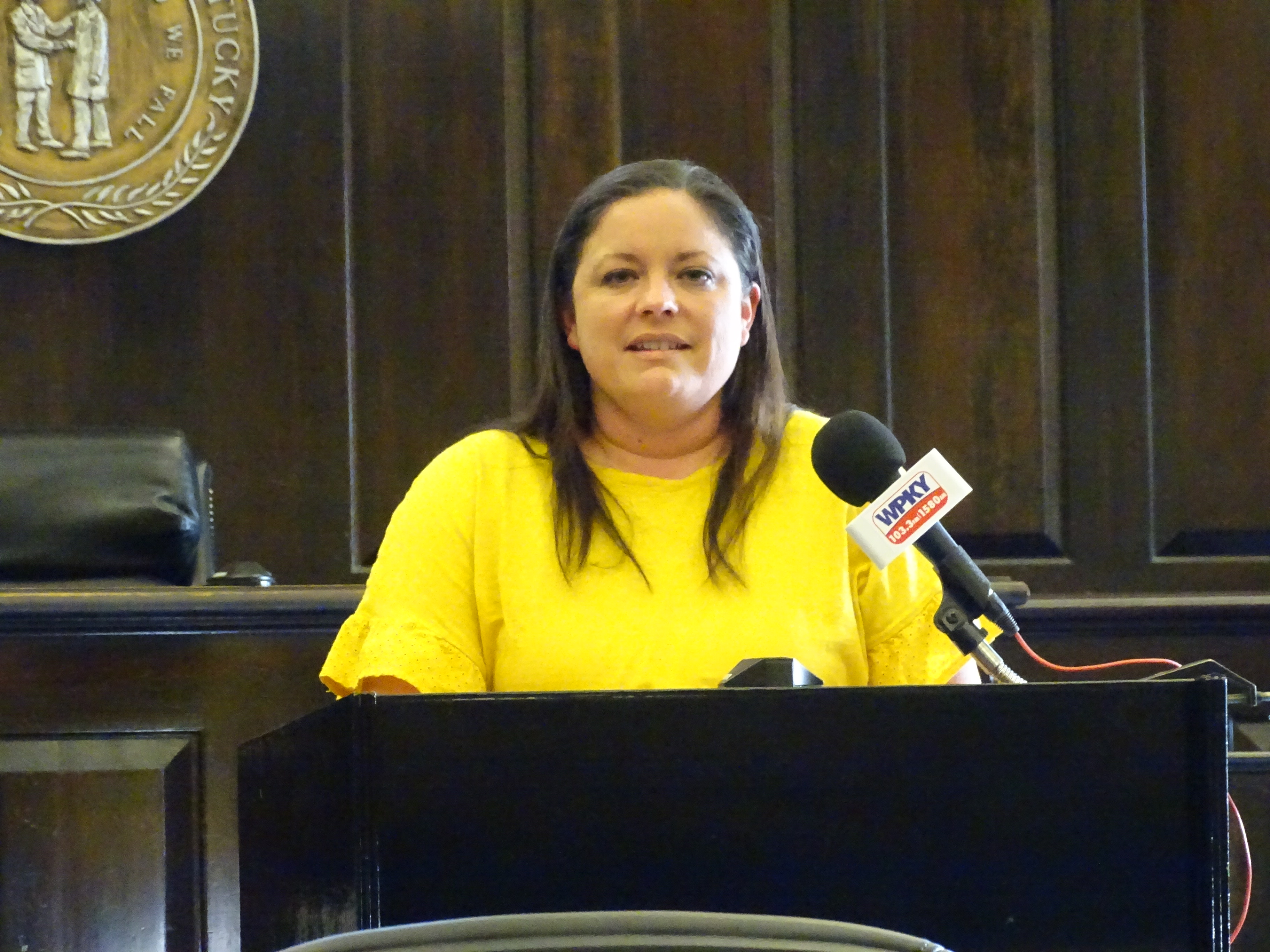 The third candidate, Kristina Thompson said she has been a teacher for 15 years and she does not have the experience of her two challengers, however, she is trustworthy, dedicated, and hardworking. She added when the COVID-19 pandemic hit she had to learn to be innovative when teaching students virtually, and she feels she has the qualities to be the county clerk.
click to download audioIf elected county clerk, Thompson said she would like to use a state grant to update and revamp the website at the clerk's office to make it more accessible to the community.
click to download audioThe News Edge will have a story about the Republican candidates running for coroner, Dewayne Trafford and Kevin Lane, on Thursday.
Complete audio of the county clerk candidates forum is below.