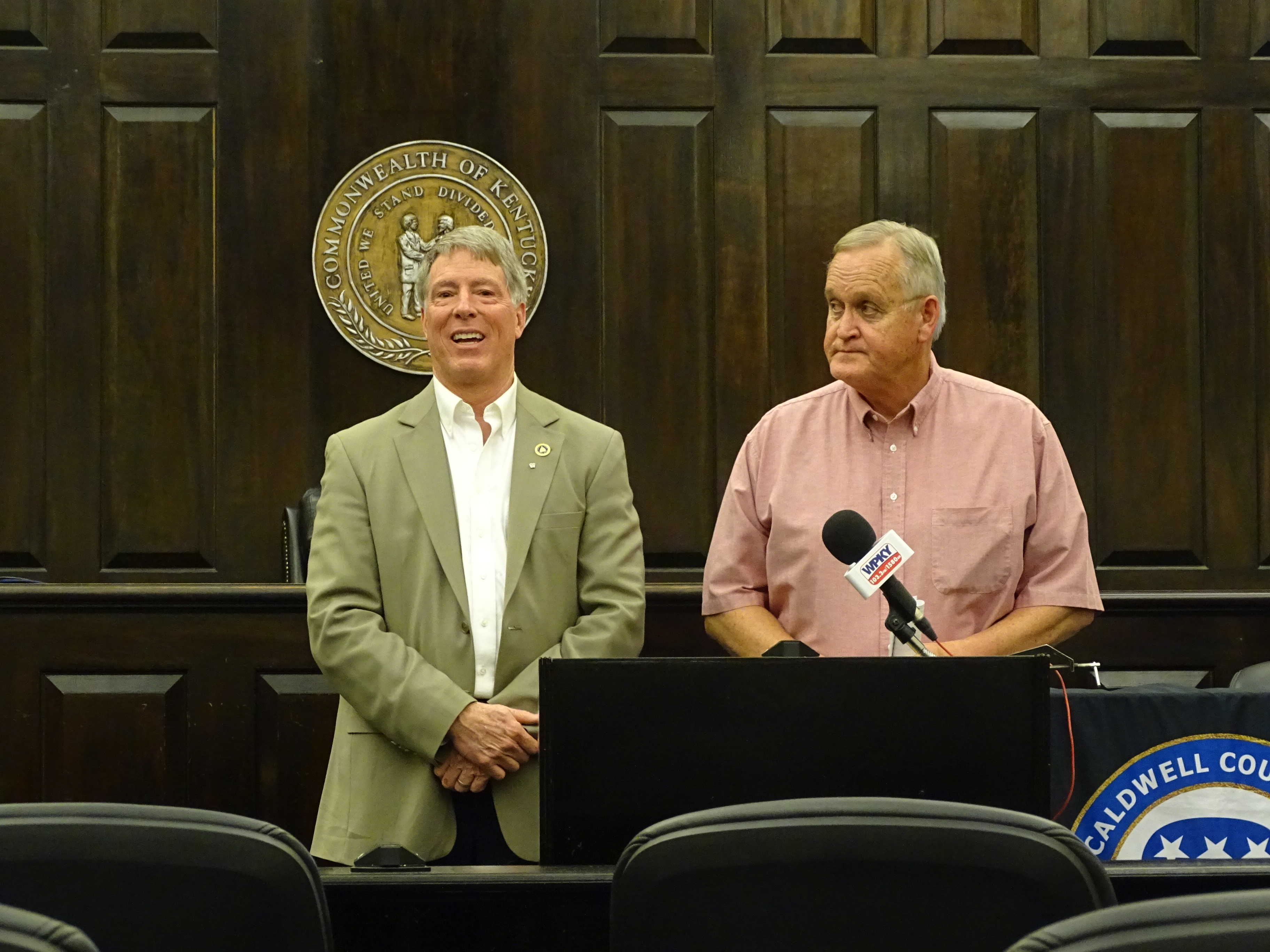 The two Republican candidates running for 8th District State Representative participated in the Caldwell County Republican Party forum held at the courthouse last week.
The moderator of the forum was former attorney Bridgie Miller. Incumbent Walker Thomas and candidate Larry Curling were each provided three questions in advance of Tuesday night's forum and allowed a total of 15 minutes to provide their answers.
Curling said his qualifications to be the next 8th District State Representative include 32-years in the local school system and working in county government — 4 years as a magistrate and the last 4 years as judge-executive of Caldwell County. Curling said he has learned after working in county government for the last eight years what counties need. For example, he noted counties need more discretionary road funding.
In addition, Curling said he has worked with the public for the last 40-years and listened to their concerns.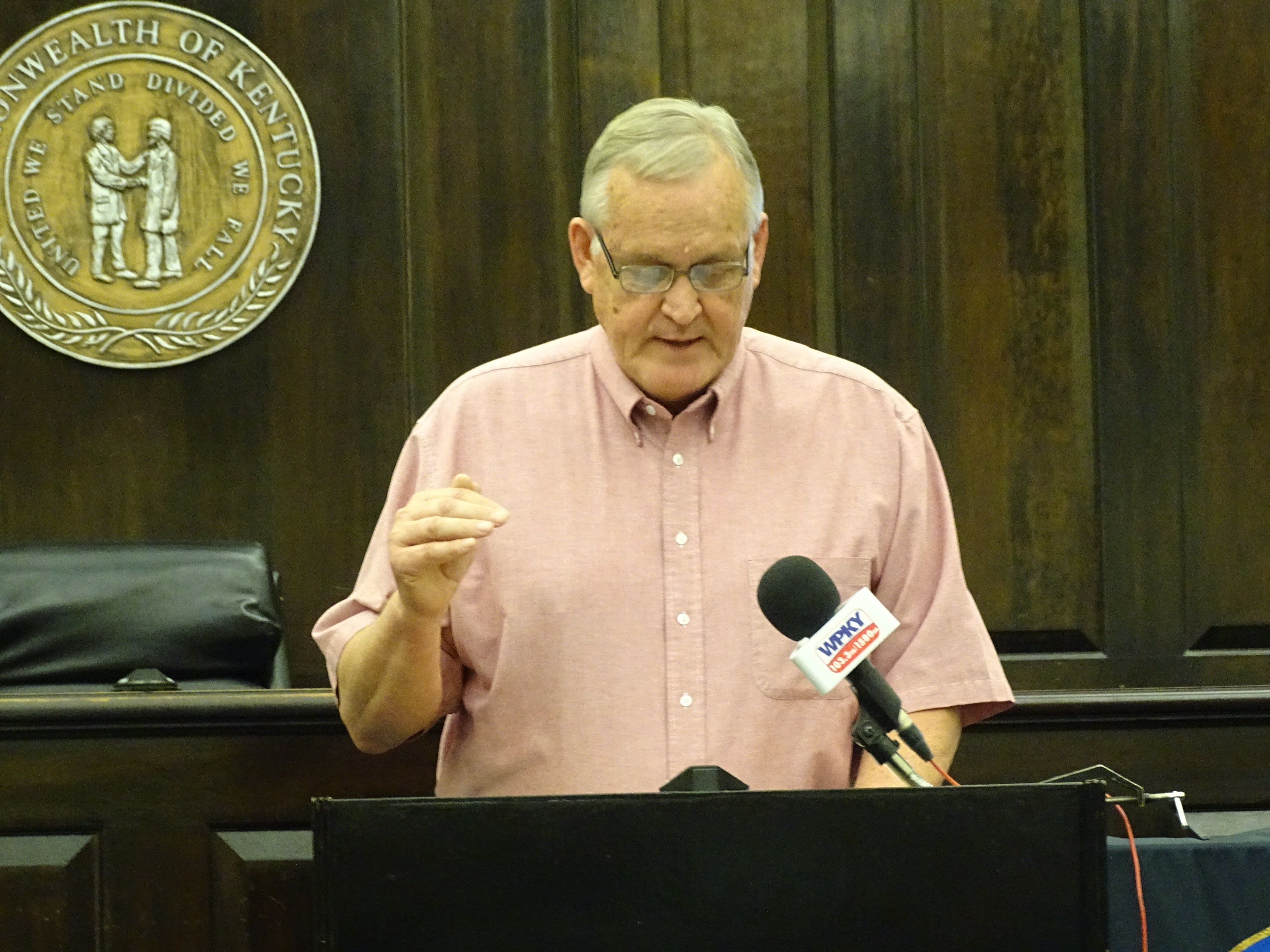 If elected, Curling stated he would represent the values of those in the 8th District.
Thomas said he was elected as 8th District State Representative in 2016 and he currently serves on four committees including chairman of the Veterans, Military Affairs and Public Protection.
Thomas added he feels his experience makes him the most qualified for the seat.
Thomas and Curling also responded to questions about their stance on the state sales tax, and how they would represent their constituents on issues of abortion and parental rights concerning LGBTQ in schools and communities.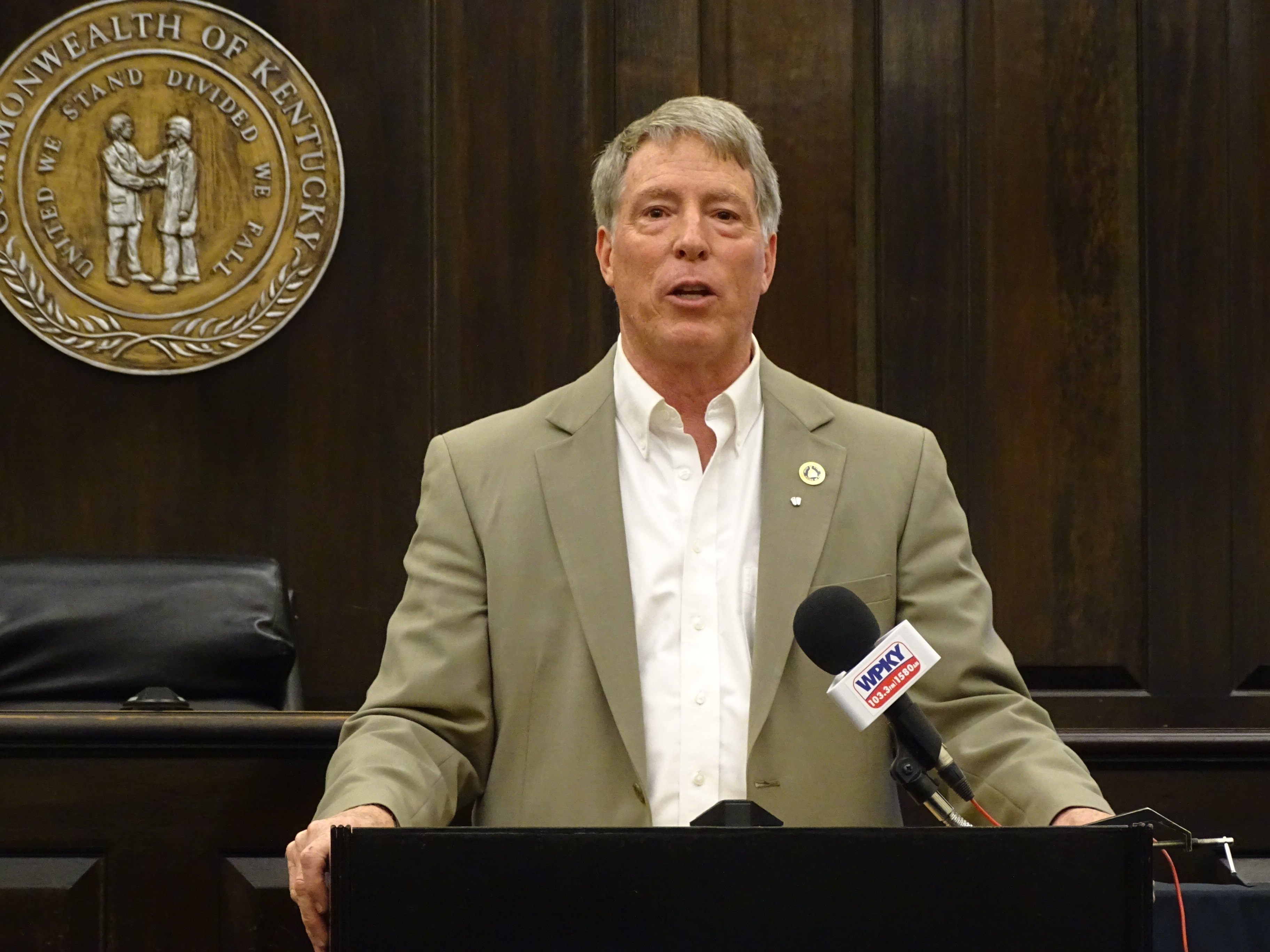 To hear the questions and complete responses from both Republican candidates, click on the audio below: