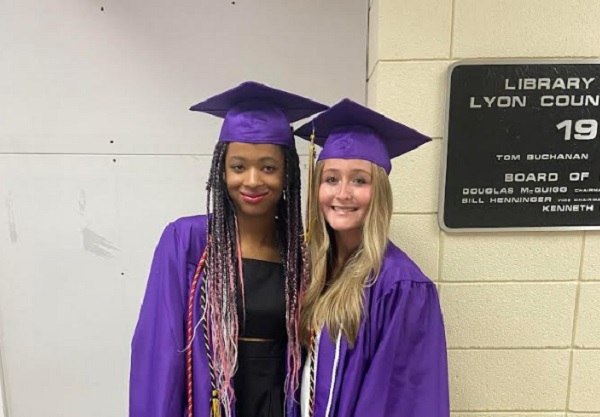 The Princeton Optimist Club presented scholarships to two seniors at Lyon County High School this week.
According to President George Kilgore, the scholarships were awarded to Mary Valley and Laney Dalbey. He says the scholarships are for $250 per semester and can be renewed for up to 4 years if conditions are met.
Optimist Club member Zeke Jamison presented the scholarships to Valley and Dalbey at Class Night.