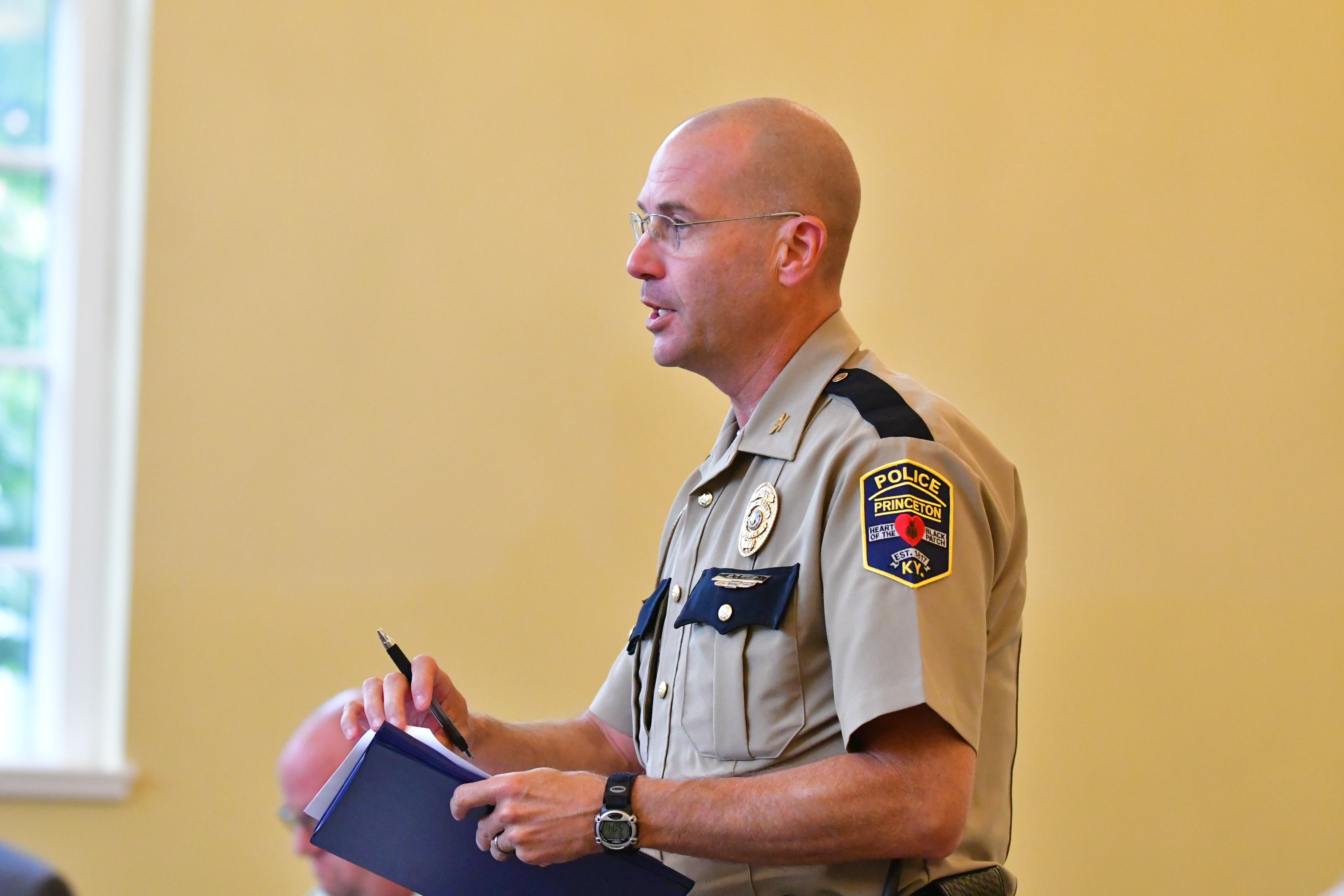 With three officers recently hired, the Princeton Police Department is currently fully staffed with 16 officers sworn in, not including the chief and assistant chief.
Chief Chris King told the News Edge after Monday night's city council meeting that two officers are currently at the state's police academy with another new hire scheduled to start training next month.
click to download audioThe local police department was busy in May answering calls for service which was up slightly from April. According to the monthly activity report presented to the city council, Princeton Police responded to 368 calls for service in May or nearly 12 calls per day. That was up from 327 calls for service in April.
Princeton Police made 37 arrests in May — down eight from April — with 25 misdemeanor arrests and 12 felony arrests. Officers also served 22 warrants, summons, and protective orders.
Local police also investigated more vehicle collisions in May with a total of 26, including 4 injuries. In April, officers investigated 22 wrecks with 5 injuries.
Additionally, officers issued 32 traffic citations, 7 written warnings and 58 verbal warnings in May which was down from April when 74 traffic citations were issued along with 9 written warnings and 117 verbal warnings.