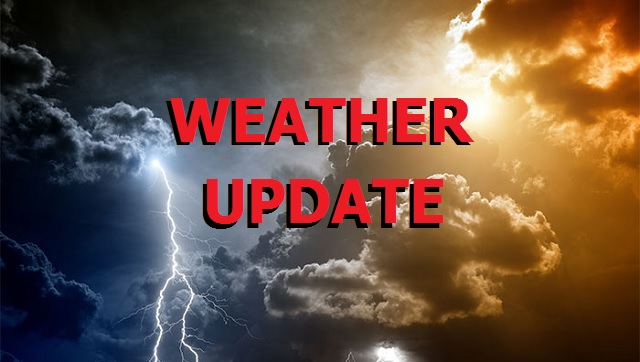 An upper level disturbance and cold front will continue slowly moving through the area on Monday. An area of showers and thunderstorms will be likely ahead of the system before tapering off during the afternoon. Rainfall amounts are expected to be around one to one and a half inches. But a persistent cap may greatly reduce rainfall in some areas.
The heat begins its return Tuesday, when we expect highs to range from around 90 to 95 degrees with peak heat index values of 105-110 likely for most of the area. A weak cold front will move through the region on Wednesday with only a slight chance form rain. The front will provide some temporary relief from heat and humidity, though highs on Thursday will still be in the upper-80s to mid-90s.
A Thought; In each of us, two natures are at war – the good and the evil. All our lives the fight goes on between them, and one of them must conquer. But in our own hands lies the power to choose – what we want most to be we are. But one thing to remember…Our worst days are never so bad that you are beyond the reach of God's grace. And your best days are never so good that you are beyond the need of God's grace. Onward and Upward and rest well my friends.