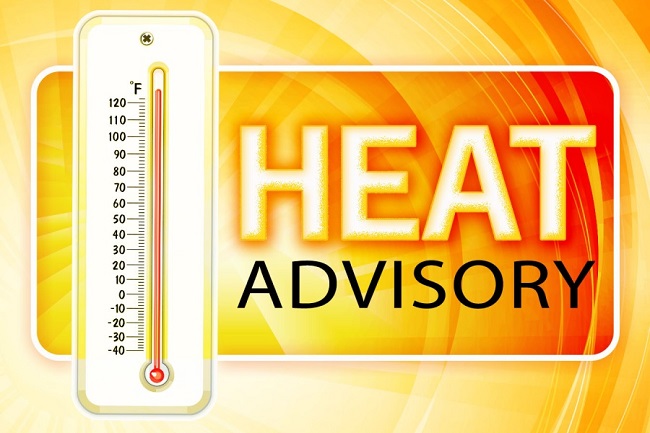 Wednesday will be a hot and humid day. A Heat Advisory is in effect for the entire area Wednesday with highs in the mid-90's and Heat index values of 105 to 110 expected. Take extra precautions if you work or spend time outside. All of this hot and humid air will precede a cold front possibly bringing showers and storm chances to our area late Wednesday afternoon. But the question remains on whether there will be any capping to inhibit development of rain or storms. Behind the front, dry weather returns Thursday with lower humidity and only slightly cooler air.
Thursday looks to be the "coolest" day of the stretch, with highs in the low 90s. But, after Thursday, it looks ugly with more extreme heat on the way. The primary concern in going into the weekend, will be dangerous heat and humidity, peaking out Sunday afternoon when highs may push 100 degrees. But there is hope going into next week with a gradual increase of rain chances starting Monday and Tuesday. It is a little too early to tell what degree of storm organization will be in place to determine coverage but it looks promising. Unfortunately, there will be a possibility of severe storm potential. But we'll see.

A Thought: Happiness comes from living as you need to, as you want to. As your inner voice tells you to. Listen when God whispers to you. Happiness comes from being who you actually are instead of who you think you are supposed to be. When you lose sight of your path, listen for the destination in your heart. Say your prayers. Normalize your lives. Don't apologize. Don't explain. Don't ever feel less than another. Be who you are and go for a happy ending. If you´re lucky enough to be different from everyone else, don't change. The Lakota have a saying… The first step in making rabbit stew is catching the rabbit. You will make it.