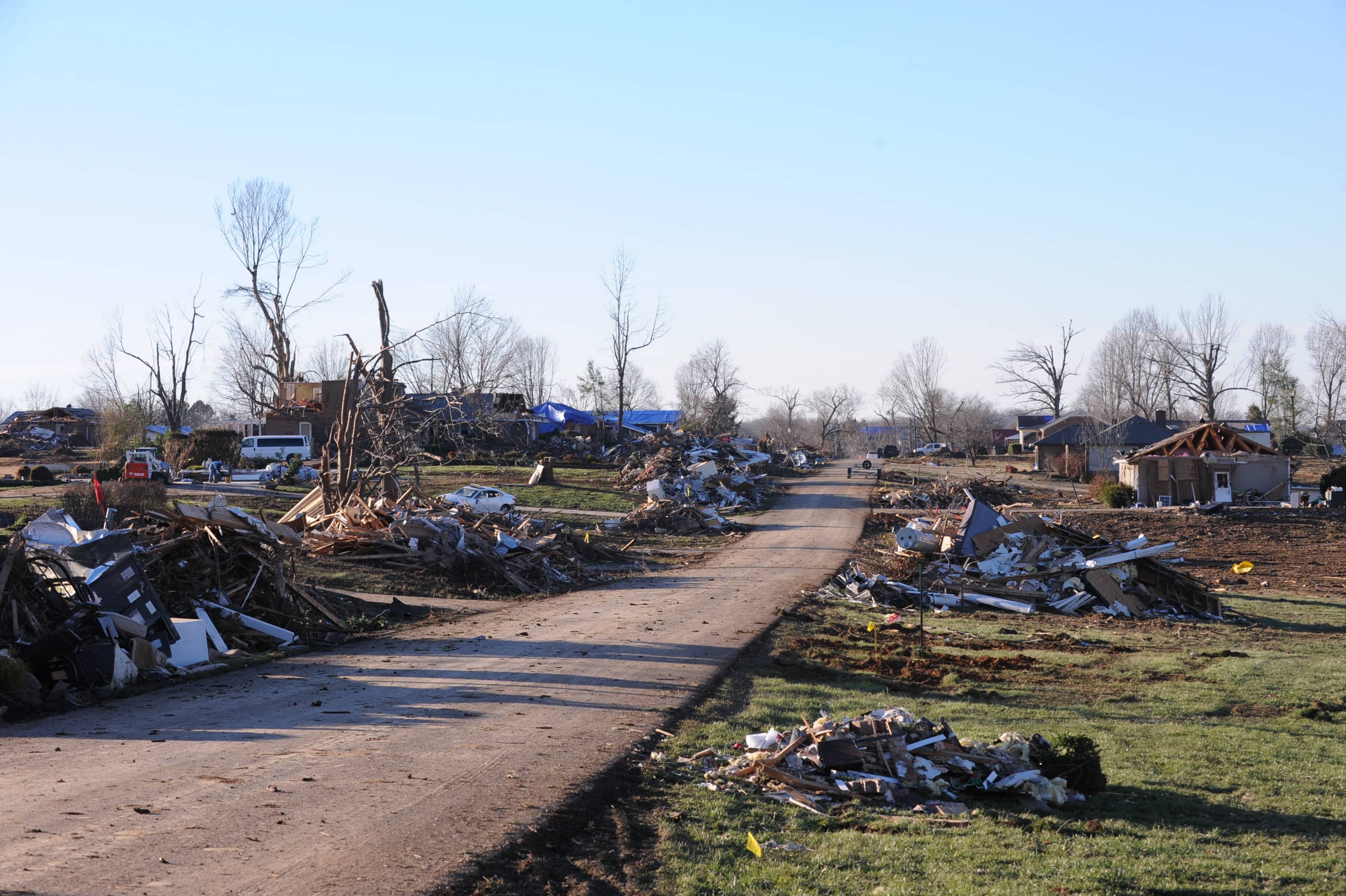 Caldwell County tornado victims will have an opportunity to receive immediate financial assistance after the Long-Term Recovery Committee voted Wednesday afternoon to set up a new process to simplify the way residents can obtain needed funds.
Approximately $800,000 is available with funds established by Team Western Kentucky Tornado Relief Fund and Community Foundation of West Kentucky. The $800,000 pot of money will be distributed equally after victims complete what is called Form A which was approved, after much community discussion, by the Caldwell County Long-Term Recovery Group. The Caldwell County Chamber of Commerce will meet Friday to discuss the possibility of adding their $300,000 in donations to the pool, making the available funds to Caldwell County tornado victims well over a million dollars. Board Member, Jake Pepper, passionately explained the Chamber's position.
click to download audioMayor Kota Young led the meeting that was well attended with greater than usual participation. The Assistance Fund Policy and Form A were created to unclog the coffers and to allow monies to flow more efficiently and effectively, according to Mayor Young.
click to download audioMayor Young reminded community leaders and tornado victims that the state emergency is set to expire January 15th of 2023 and the state has said monies need to be distributed quickly in hopes of additional funding possibilities.
click to download audioMagistrate Jeff Boone encouraged the Long-Term Recovery team to accept the newly written Policy ad to distribute the funds equally as to not penalize those who have done the right thing.
click to download audioThe deadline to complete the 4-page application is October 17th, 2023 and must be returned to Princeton City Hall or emailed to CaldwellLTRG@gmail.com. According to Mayor Young, funds will be distributed equally among applications, with a maximum of $4,000 per household for the initial funding cycle. Additional funds are being sought for victims. Every tornado victim is encouraged to apply immediately. An online form will be available soon, provided by Storm Wise, an organization that will assist with the organizational set up and fulfillment process.